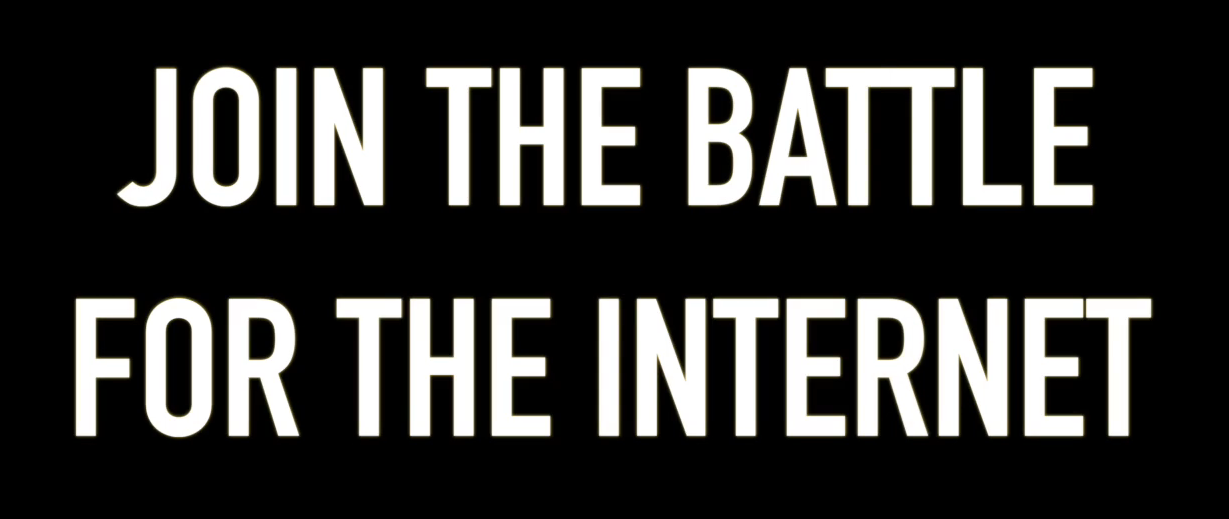 This week's Day of Action, an Internet-wide protest to "Save Net Neutrality" brought more than 125,000 websites, Internet users, and organizations together. As a result, the FCC received more than two million comments, and millions of emails and phone calls were made to Congress, reports Fight for the Future (FFF).
"The FCC needs to listen to the public, not just lobbyists from big cable companies. No one wants companies like Comcast, AT&T, and Verizon to have control over what we can see and do online, or to have to pay them extra fees to access the content we want. The Internet is outraged by censorship and corruption, this is our moment to to defend net neutrality and fight for the future of freedom of expression," said Evan Greer, campaign director for Fight for the Future.
FFF will release additional updates documenting what happened on Day of Action, but right now, results include: Net Neutrality trended on Twitter and Facebook, over five million emails were sent to Congress, and celebrities participated in the event. Protesters also went in person to Congress to show representatives what they think about Net Neutrality.
More information is available here.
Box makes it easier to build apps using the Box Platform
Box, the cloud content management provider, announced a new feature for software developers this week. Box Elements enables developers to develop modern solutions using the Box Platform. The Box Platform provides development teams with ways to build secure content for web and mobile apps. Box Elements is a new set of business tools that features UI Elements, pre-built, customizable components, an uploader, explorer, preview capabilities and picker function.
"A great content experience is essential to how people collaborate and get work done with their colleagues, customers and partners," said Jeetu Patel, CSO and SVP of Box Platform. "For the first time, we're providing businesses of all sizes with the ability to leverage Box's best in class user experience in their own applications. Developers will no longer need to spend huge amounts of time and money building content experiences, security, and infrastructure services from scratch, and can instead focus on building unique experiences for their business needs."
Facebook planning new VR solution
Facebook reportedly plans on launching a new virtual reality solution for next year. Bloomberg reports the company is planning to unveil a standalone Oculus headset that will be completely untethered from a phone or PC.  
Oculus current VR solutions includes the Samsung Gear VR for $130 and the Oculus Rift for $400. The new standalone headset will fall somewhere in the middle of those two price points, according to Bloomberg.
The full story is available here.
Babylon.js 3.0 released
Microsoft released Babylon 3.0, the biggest version of its open source framework for creating 3D experiences in the browser. Babylon.js fuels the Remix3D site and the Xbox Design Lab.
According to a post by David Catuhe, principal program manager for Microsoft Windows, this release includes support for WebGL 2, support for WebVR 1.1, and support for glTF 2.0, which is a file format for GL APIs. With Babylon.js 3.0, Microsoft added complete support for loading glTF 2.
More information can be found here.