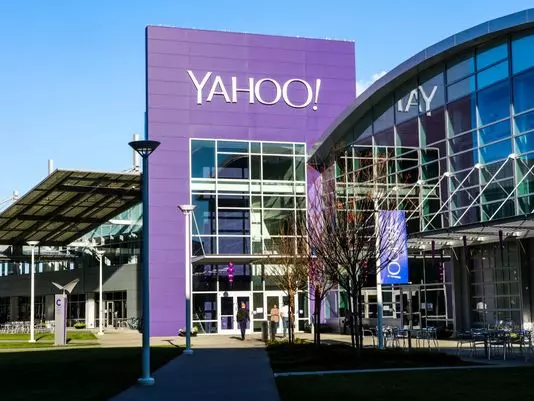 After a recent investigation surfaced regarding Yahoo's network hack that resulted in at least 500 million user accounts being stolen, Yahoo released a statement on its Tumblr to discuss what actions it's taking to protect its users.
To start, Bob Lord, chief information security officer of Yahoo, wrote in an e-mail that the company is notifying potentially affected users. The e-mail will be available here starting at 11:30 a.m. Pacific time.
Yahoo is asking affected users to change their passwords immediately and adopt an additional form of account verification. Yahoo also invalidated unencrypted security questions and answers so they cannot be used to access an account, wrote Lord.
Yahoo is also working with law enforcement, but so far the investigation found no evidence that a state-sponsored actor involved in the hack is still in Yahoo's network. Lord recommended users look through this list of security measures to make sure they are protected, especially with the increasingly connected world that is bringing about new and sophisticated hacks.
Slice of life developer comic book hits Kickstarter
People can read about the day-to-day life of developers in picture form with CommitStrip's newest book called "CommitStrip—Rise of the Coders." This is the group's first book available in English, and it includes a new selection of its best comic strips.
Over the years, CommitStrip has spent time drawing and writing about the lives of developers and how the software community's rapid growth contributes to how software and code infiltrates society, according to CommitStrip's Kickstarter page.
The book will have "the best" 80 of the 600 strips published over the last three years, wrote CommitStrip, and there will be five new strips as well. Also, there is a 10-page story titled Rise of the Coders, along with a surprise.
The group's Kickstarter campaign has already surpassed its goal of US$14,976.
Citus MX lets user's scale out PostgreSQL tables
Citus Data announced the private beta of Citus MX, which builds on the Citus extension for PostgreSQL, and lets users scale PostgreSQL tables across multiple servers.
Citus MX gives users the ability to write or query distributed tables from any node, and it lets users remove the necessity of interacting with a primary node in a Citus cluster, wrote Marco Slot, software engineer at Citus Data.
One major feature of Citus MX is its improved uptime through redundancy.
"While high availability reduces the length of downtime, should a node fail, your entire cluster would still be unavailable for this minute while the failover was happening," wrote Slot. "With Citus MX, as long as a node is available, the data on it can be read or written even if other nodes are down."
Citus MX is available on the Citus Cloud.
InVision and UserTesting partner to bring collaboration to platform
InVision and UserTesting are partnering to connect designers, developers, researchers and product managers with their users early in the development cycle.
The new integration allows users to send an InVision prototype directly to UserTesting to hear what users have to say. By testing concepts this way, it reveals problems or bottlenecks in design or development. With the integration to UserTesting, InVision users can identify pain points, answer questions, and validate new concepts. It can also help web and app teams make sure their designs are right before they start coding, wrote Claire Dansey, marketing manager of customer engagement at UserTesting.