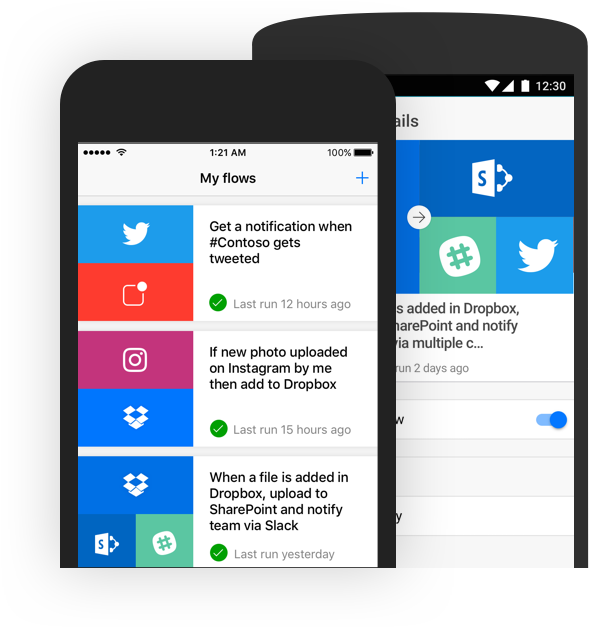 Microsoft is bringing new improvements and functionality to its business, low-code solutions Flow and PowerApps. Flow is an automated workflow solution while PowerApps is the company's enterprise software service.
In the Q1 update of Microsoft Flow, the company is bringing new updates to improve team productivity, extend partner services support and modernize business approvals.
The new approval processes management for Flow allows users to create an approach process in seconds, and provides approval and rejection requests on mobile devices. Team productivity updates include: shareable button triggers, collaborative Flow creation, instant action with richer button flows, and the ability to log orders, synchronize calendars and request support. In addition, Microsoft Flow now allows partners to build and integrate their own services into flow with more than 115 different APIs.
"With features like button widgets, button sharing, and team flows, and modern approvals Microsoft Flow is now truly ready for enterprise users," Stephen Siciliano, principal group PM manager for Microsoft Flow, wrote in a post.
The Q1 Update for Microsoft PowerApps features new integrations and improved end user experience. Features include the ability to: work with large SharePoint lists; embed PowerApps in Power BI dashboards; connect to more than 115 data sources; and register existing Azure Functions. In addition, it adds in-app push notifications; the Common Data Service; and performance improvements.
"Customers are digitally transforming their business processes by digitizing paper-based processes, developing powerful, custom-built applications quickly and efficiently, and deploying them instantly to their users. PowerApps is helping NASCAR equip their field workers with race day information. IPS is using PowerApps to digitally transform their equipment servicing business. National Trust has been able to increase visibility and efficiency in driving conservation goals. PowerApps is helping Transalta save money and increase their uptime at wind farms across North America," Darshan Desai, group program manager for PowerApps, wrote in a post.