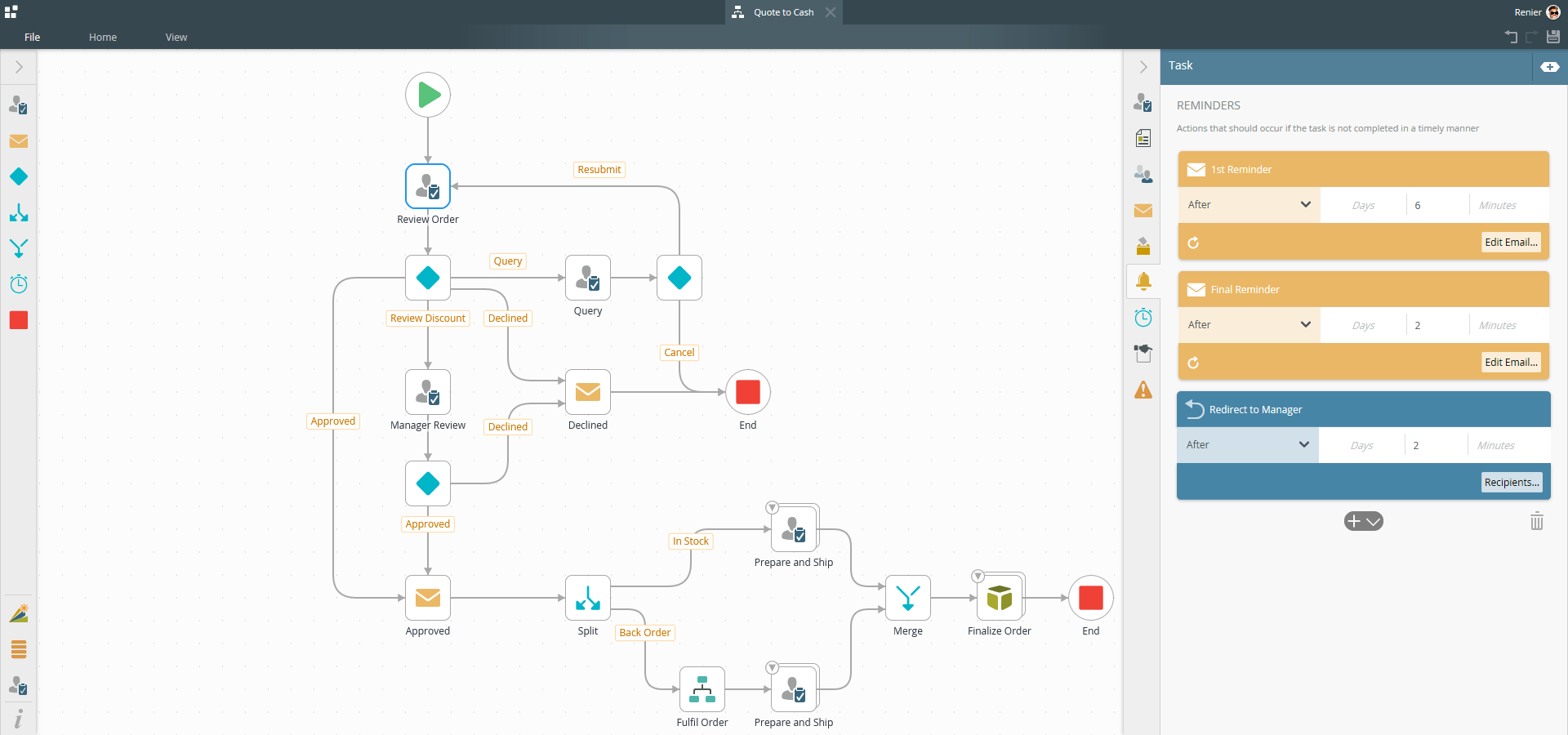 K2, a low-code process automation platform provider, today announced a new managed cloud service, a new on-premises version of its platform, and redesigned UIs and experiences.
The company's lofty mission is to automate every process in every organization. Automation is the key to working at the speed of business, the company says, and is important in freeing up developers from spending too much time on repetitive coding.
Adriaan van Wyk, co-founder and CEO of K2, told SD Times that at first, K2 was focused on breaking down work tasks into smaller units, which improves focus and increases productivity by removing the worry of the impact on a big monolith. This architecture has set the company up to easily adapt microservices and containers.
K2's first foray into the cloud was with its Appit tool, which was tied to SharePoint and the Microsoft Cloud. K2 Cloud, the new full-stack managed cloud service launching next week, will update every six weeks to get new features and functionality to customers more quickly. K2 Five, the rebranded Blackpearl on-premises cloud platform, will be updated annually to bring the K2 Cloud features to K2 Five users.
Among the feature enhancements in the new platform are a new workflow designer that has been redesigned using HTML5 technologies, an App Wizard that lets 'citizen developers' create and deploy process applications using a visual interface, and a reworked K2 Workspace, the company's centralized location for all K2 tasks and process applications, according to the company.
Within the next nine or so months, the company expects to leverage natural language processing and machine learning capabilities to extend automation into these processes. For instance, K2 CTO Koos du Preez, demonstrated a leave-of-absence form and workflow he created that uses voice inputs and acknowledgements to outline leave, start and end dates, along with notifying HR, for example, with a full text transcript of the conversation for entering into the employee record or department schedule, if that's what the workflow calls for.