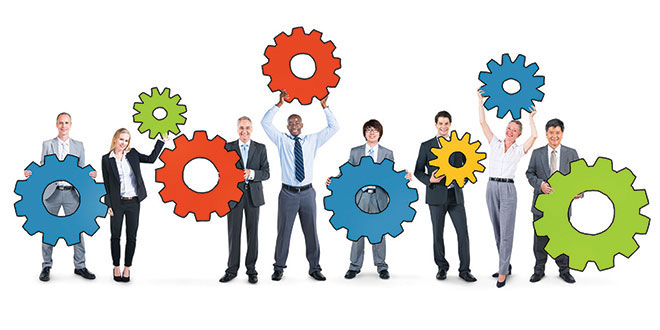 In an environment where the development teams get along with the operations teams, organizations are finding it easier to deliver software faster, with better quality. What's their secret? DevOps.
"With DevOps, you get agility, you get speed, you have the ability to deploy applications very quickly, which means that you can release new features and new applications, and bring them to market very quickly to give you a competitive advantage," said Aruna Ravichandran, vice president of product and solutions marketing, APM and DevOps at CA Technologies.
Businesses are no longer alone in the world in selling a specific set of software, and there is a lot of competition out there trying to be the first to market. DevOps is an emerging methodology organizations are adopting to stay in the race, according to Andreas Grabner, technology strategist at Dynatrace.
"Smaller companies that have the agile culture ingrained…are much more flexible in getting new cool features out to the end consumer a lot faster, and that is a threat to larger organizations because they eventually lose business to smaller startups," he said. "If you do DevOps right, larger organizations can catch up to the competition that might be a lot faster than you, delivering the features that are demanded by the end users."
But while the promised benefits of DevOps are alluring, there is a caveat: There is not a clear-cut definition of what DevOps is or how an organization can implement it successfully. Any organization looking to transition to DevOps should be aware that it has a long road ahead. But it can be worth the bumps and bruises in the end, according to Julian Fish, director of products at Serena Software.
"DevOps can be very, very difficult for people who have an unstructured mindset of how they are going to use it to try to change the business for the better," he said. "But for an organization who thinks it through and understands what DevOps can provide, then there is certainly a lot of value to be had from both the term DevOps and the implementation of processes, practices and producers that support DevOps."
Breaking down the silos
Unlike other methodologies that are adopted to help speed up the software development life cycle, such as agile and Continuous Delivery, DevOps is a cultural change. And one of the most important changes that has to be made in DevOps can also be the most challenging because you are melding teams that traditionally haven't gotten along in the past, according to Sacha Labourey, CEO and founder of CloudBees.
"The goal in their DNA is very different," he said. "A developer is here to bring change. They want to implement the new frameworks that just got released, and essentially by forcing this change they are also bringing in risks because those aren't necessarily the most mature pieces of technologies. An IT guy's job is really to make sure the house never goes down. They don't want to be woken up at 2 a.m. because something went wrong."