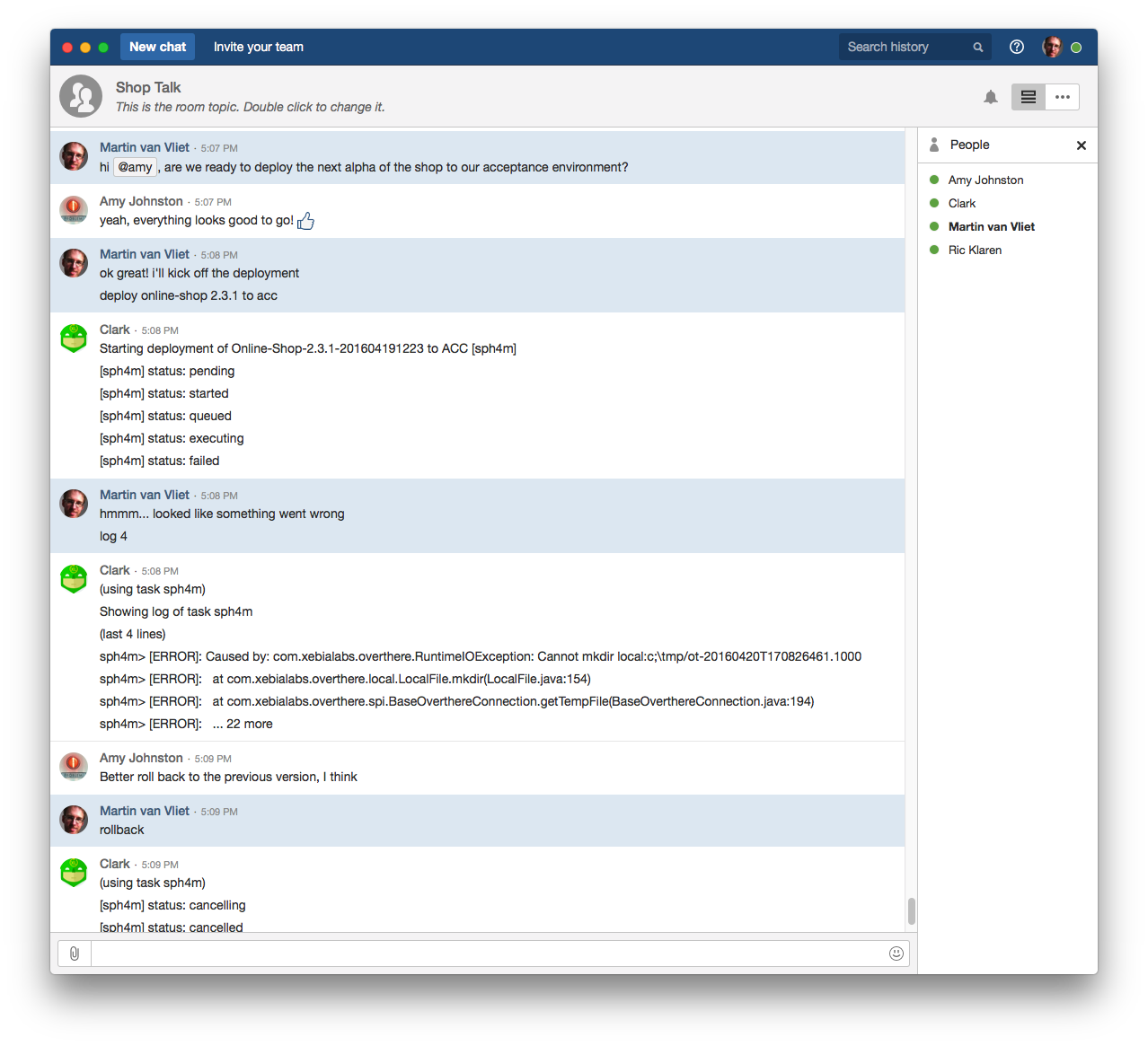 XebiaLabs wants to help DevOps teams communicate better. The company is introducing a new ChatOps feature to XL Deploy, its deployment and application release automation tool.
According to the company, while chat tools like HipChat and Slack have been an effective way to communicate among distributed and DevOps teams, they don't allow developers to chat about the work that they do in the place where the work is actually taking place. ChatOps is a new practice that allows development teams to communicate and get their work done all in one chat room.
(Related: If ChatOps hasn't come to your enterprise yet, it will soon)
"We believe our developers' ability to stay on top of key trends is a large part of what makes the XebiaLabs community so valuable to our users. So we decided it would be fun to build our own ChatBot for XL Deploy that would give our users the ability to monitor activity, trigger deployments and troubleshoot incidents," wrote Martin van Vliet, vice president of engineering at XebiaLabs, in a blog post.
The company has created Clark, a XL Deploy ChatBot, that allows users to chat to and from XL Deploy, query and execute commands, and see what's going on and who is doing what.
The company plans to release a similar ChatBot for its XL Release solution and provide even more advanced messaging capabilities.
"Collaboration and teamwork are two of the cornerstones of how we work at XebiaLabs. Being a distributed team, this means using a chat tool to discuss and keep team members up-to-date," according to the bot's GitHub page.