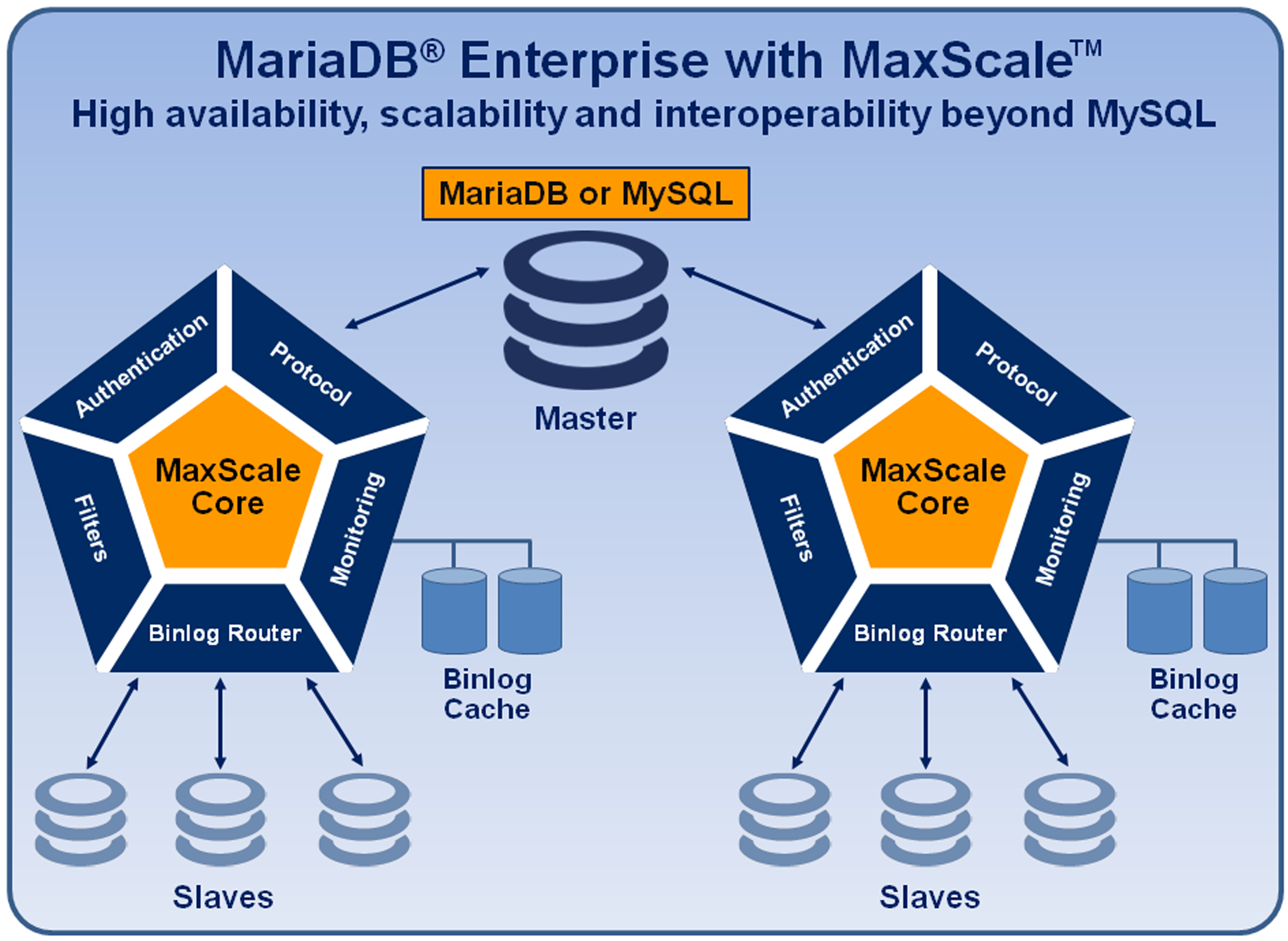 MariaDB has announced the Summer 2015 release of MariaDB Enterprise, adding support for Docker containers and new DevOps tooling capabilities centered around optimized MariaDB Enterprise server binaries, as well as a cookbook of recipes for Chef, the open-source IT automation and configuration-management framework.
The latest enterprise product release of MariaDB's open-source MySQL database fork offers developers a private Docker container repository and the cookbook for provisioning and deploying MariaDB Enterprise with Chef, along with added features in MaxScale, MariaDB's database-aware proxy middleware. The MariaDB Enterprise Summer 2015 release adds the ability to launch external scripts using MaxScale event triggers in an effort to further automate database infrastructure.
(Related: MariaDB Foundation releases MariaDB 10)
"What we're launching is really focused around developer enablement and productivity," said Roger Levy, MariaDB's vice president of products. MaxScale can monitor your database infrastructure as certain events occur, and it can then launch scripts to automate various activities.
The Summer 2015 MariaDB Enterprise release adds security enhancements around client-side SSL support in MaxScale as well, along with further encryption within the database to protect against SQL injections, and failover built into the JDBC connector for Java. The release also implements optimized performance binaries for MariaDB Enterprise Cluster 5.5 on the various Linux distributions running the database, including CentOS, Red Hat Enterprise Linux and SUSE.
According to Levy, MariaDB ultimately plans to add support for Ansible and Puppet as well. The company also plans to formally launch MariaDB Enterprise on the Azure Marketplace in September, and as an offering on AWS in the near future.
In MariaDB Enterprise Summer 2015, Levy said the addition of Chef and Docker support as part of a larger push for DevOps tooling was a response to the capabilities MariaDB Enterprise customers were looking for.
"We want to make sure [developers] can use MariaDB in the model they wish," said Levy. "If it's a cloud model, if it's a DevOps model or some other model, with this quarterly release we really want to enable them in those different approaches."