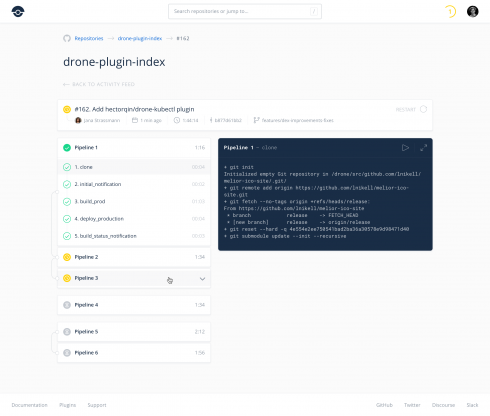 Continuous delivery platform provider Drone.io is giving back to the open-source community with the release of a continuous integration hosted service solution. Drone Cloud is being released to the open-source community for free with the help of bare metal cloud provider Packet.
According to the company, the solution is being powered by infrastructure donated from Packet.
"We were really excited about Brad's (founder of Drone.io) reasons for rolling out Drone Cloud," Jacob Smith, CMO of Packet, wrote in a blog post. "When he spoke about all of the Drone (and other) users who are building for an exploding set of architectures and operating systems. Pairing Intel, AMD, Arm and (hopefully soon) other bare metal systems with new features in Drone meant that our two small companies could make a real impact on a lot of projects."
The service will be available to run on x86, Arm32 and Arm64 bare metal services for multi-architecture CI/CD capabilities.
"There is a lot of talk these days about open source models being broken but at the end of the day open source software is powering the infrastructure of our future forward. So thank you Packet for your support of open source software. Thank you open source community for your support of Drone since 2013, for your help and contributions to get us to the Drone 1.0 release candidate (stay tuned for Drone 1.0) and for powering the future of our connected lives forward," Brad Rydzewski, founder of Drone.io, wrote in a post. "Powered by the latest generation of Intel, AMD and various Arm bare metal servers donated by Packet, Drone Cloud gives teams unprecedented performance, the ability to parallelize workloads and reduce execution time."