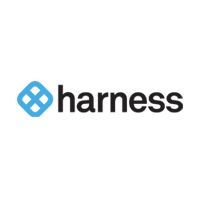 The software delivery platform provider Harness today announced the release of the Harness Continuous Integration (CI) module and Harness Feature Flags which give customers visibility into feature development and release information with Jira Software. 
"Integrating Harness and Jira Software through Harness CI and Feature Flags provide users what they need most today: a consolidated view of issues across different environments in the development lifecycle," said Richard O'Connell, head of partner growth at Atlassian. "From the creation of a Jira ticket to the deployment in different environments, all users – from project managers to non-technical users – are able to understand and digest the latest deployment information, without the need to navigate to another tool."
Harness CI dramatically reduces pipeline execution time by automatically caching well-known directories for Java & Node.js. It is also available in hybrid and fully self-managed offerings for organizations with highly specific regulatory and implementation requirements.
The solution is built off of Drone, an open-source continuous integration solution and it uses containers to drop pre-configured steps into pipelines to add popular plugins or custom ones.
Harness Feature Flags simplified release management and workflows while creating visibility into how changes are being rolled out to customers all within Jira. Users can see which feature flag controls a change, whether the change has been released to users, and what percentage of users getting access to it. 
The new integrations are now available in the Atlassian Marketplace.