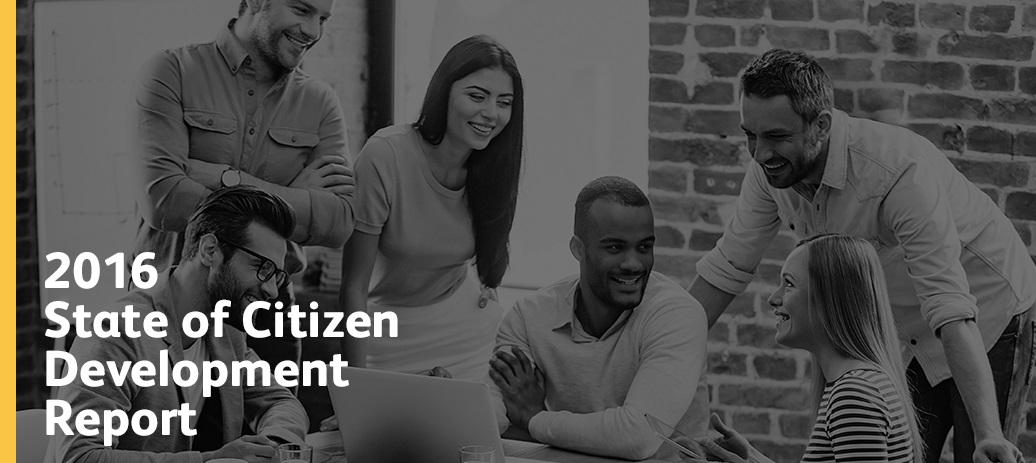 Businesses are increasingly turning to citizen development to keep up with today's market pressures. According to QuickBase's second annual State of Citizen Development Report, citizen development is becoming more essential to the success of a business. The need for speed and the limited amount of professional developer resources have businesses turning to their employees for help.
"The future of work is more automated and nimble, and companies (software and otherwise) that embrace new trends like citizen development will see gains in time, costs and efficiencies," said John Carione, product and industry marketing leader for QuickBase.
According to Gartner, a citizen developer is defined as "a user who creates new business applications for consumption by others using development and runtime environments sanctioned by corporate IT." QuickBase describes it as "someone in a line-of-business organization or operations role who builds or maintains applications."
(Related: How low-code gives power to the (business) people)
The amount of citizen developers who consider app development a strategic part of their job has increased to 76% from 68% last year, according to the report. Forty percent of businesses also indicated their applications are being developed twice as fast with citizen developers over traditional methods. "We are entering a world where employees are both motivated and empowered to create solutions to their own problems thanks to tools that do not require software coding skills," said Carione.
The benefits these citizen developers bring to businesses include strategic IT, lessening IT backlogs, and taking the burden of app maintenance off developers. According to Carione, IT doesn't and shouldn't have to deal with non-critical processes when there are other more important issues like security and governance. It also shouldn't have to stop what it's doing every time there is a minor IT problem. Citizen developers can help lighten IT developers' loads and also create solutions for tracking issues so they can solve a portion of the problems themselves, Carione explained.
Last year, Gartner predicted 60% of all fast-mode application development would occur outside of formal IT teams. "Today, the trend toward citizen development is accelerating in organizations of all types and sizes," Gartner said in a recent report. "Most are finding that citizen development projects can reduce IT workloads when managed appropriately; for example, citizen development projects that meet a 'sweet spot' for deployments can streamline the IT effort and enable corporate IT resources to focus on critical success factors rather than on small, and less business-critical, projects. Citizen development also enables IT to focus on moving 'big rocks,' rather than juggling 'small pebbles.' "
While citizen developers are offering businesses a variety of new benefits, businesses still have to make sure they continue to empower citizen developers. "Like any major technology shift, citizen development won't magically solve problems without the proper structure and internal support," Carione said. He suggested businesses adjust job roles so employees have time to build and work on apps, and should also be aware of how and when they use citizen developers. For instances, mission-critical or long-term apps require a focus on quality in code, and shouldn't be put in the hands of citizen developers.
"Empowering citizen developers also means being honest about who is really right for the job," said Carione. "Not everyone is. A good citizen developer is someone who understands the data that lives in various parts of the business, and understands how to build apps that makes it easy for herself and others to access and manage data located in multiple systems and cloud services. This kind of 'connected' thinking must be encouraged to nurture citizen developers."
Other key findings of the report included that citizen development is becoming customer-facing, and different models of citizen development are emerging with a focus on collaboration.