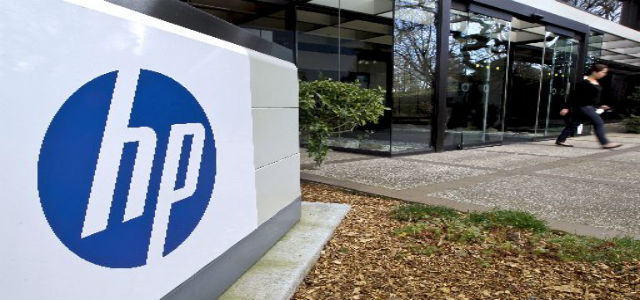 By late 2015, the Hewlett-Packard of today will no longer exist. Today HP confirmed it plans to split into two separate companies, HP Inc. and HP Enterprise.
HP Inc. will retain the existing HP logo, and the company will focus solely on computers and printers with HP Printing and Personal Systems exec VP Dion Wesler taking the helm as CEO. HP Enterprise will be run by current CEO Meg Whitman and encompass all server, storage, networking and software services while seeking further growth in cloud, Big Data and mobile offerings.
The move—timed with the beginning of the fourth year of HP's five-year turnaround plan—is designed to allow HP's legacy hardware business and growing mobile and cloud software business to stand on its own.
"The decision to separate into two market-leading companies underscores our commitment to the turnaround plan," HP CEO Meg Whitman said in a statement. "It will provide each new company with the independence, focus, financial resources, and flexibility they need to adapt quickly to market and customer dynamics, while generating long-term value for shareholders. In short, by transitioning now from one HP to two new companies, created out of our successful turnaround efforts, we will be in an even better position to compete in the market, support our customers and partners, and deliver maximum value to our shareholders."
HP also confirmed the split will result in the loss of another 5,000 jobs, in addition to the 45,000-50,000 layoffs announced with the company's second quarterly earnings report for 2014 back in May. HP plans to invest the money saved in research and development, and projects full year non-GAAP (Generally accepted accounting principles) earnings of $3.83-$4.03 per share in 2015, not including one-time tax costs of the split. The companies will each have more than $57 billion in annual revenue.
Wall Street's initial response to the split has been positive, with a more than 5% boost in stock price. Overall, HP share values have risen more than 27% in 2014. FBR Capital analysts Daniel Ives and James Moore see the split as a positive move by the HP board that's indicative of the evolving tech landscape that could have ripple effects for similar companies, including EMC.
"In a nutshell, HP's decision this morning speaks to the growing pressures and growth challenges that mature technology stalwarts are facing in today's evolving technology landscape," Ives and Moore wrote in a statement. "The news also follows eBay's announcement last week that it would spin off its PayPal unit and adds to our belief that growing shareholder pressure will result in another potential spin-off/structural change, with EMC potentially next on the docket of tech stalwarts needing to improve legacy structures over the next three to six months."
Ives and Moore believe HP's split could signal a VMware spinoff from EMC and mass consolidation as tech giants including SAP, IBM, Oracle, Microsoft and Salesforce continue their expansion into growing areas of technology through the acquisition of smaller companies.
"Overall, we believe that in the current technology environment, shareholder pressure and activism are having an increasingly strong impact at the board level as a bipolar spending environment has created a need for large technology players to fill the growth gap left by slower-growth legacy businesses with next-generation high-growth areas," they said.
Current HP shareholders will retain stock in both companies, and the split is set to be complete by the end of the 2015 fiscal year. More information on the HP split is available in the HP news release or in HP's live webcast of the announcement.