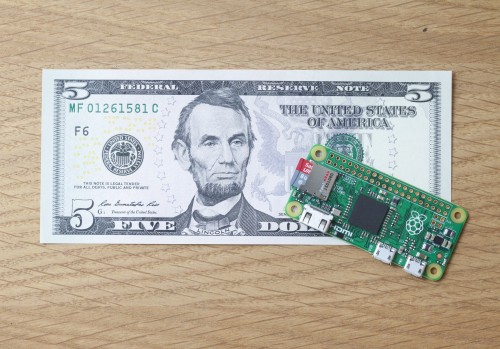 The Raspberry Pi Foundation has announced a new programmable computer at a lower cost. The foundation has unveiled the Raspberry Pi Zero, priced at US$5. The new computer features a Broadcom BCM2835 application processor, a micro-SD card slot, 512MB of LPDDR2 SDRAM, a mini-HDMI socket for 1080p60 video output, and micro-USB sockets for data and power.
"Since 2012, millions of people have used a Raspberry Pi to get their first experience of programming, but we still meet people for whom cost remains a barrier to entry. At the start of this year, we began work on an even cheaper Raspberry Pi to help these people take the plunge," wrote Eben Upton, founder of Raspberry Pi, in a blog post.
In addition, Pi Zero runs Raspbian and popular apps such as Scratch, Minecraft and Sonic Pi.
GE Health Cloud aims to prevent diseases
General Electric is developing the GE Health Cloud, which will quickly process terabytes of raw data from CT scanners and other machines, which will help clinicians respond faster and look at brain scans quickly. It is designed to be an ecosystem connecting software, hardware and medical devices, according to a GE report.
Jan De Witte, president and CEO of GE Healthcare, has a team that is writing it with the aim of allowing data to sit in the cloud for clinicians and stroke centers. Today, GE is meeting at the Radiological Society of North America (RSNA) to talk about the GE Health Cloud.
The health cloud is built on GE's Predix software platform.
Virtual wounds help train medics
Researchers from the University of California, Los Angeles, have developed virtual wounds designed to help medics train how to treat wounded soldiers.
The virtual wounds will feature bone, muscle, skin and a vascular system to show the flow of blood. The researchers hope to eventually get the simulation to run in real time so medics can see the results of their treatment immediately.
"We're genuinely hopeful that our simulations will enhance the educational experience for medical trainees," Jeff Eldredge, professor in the mechanical and aerospace engineering department at UCLA, told New Scientist. "But I'm really pleased just to get visceral reactions from my kids. That probably makes me a horrible father."