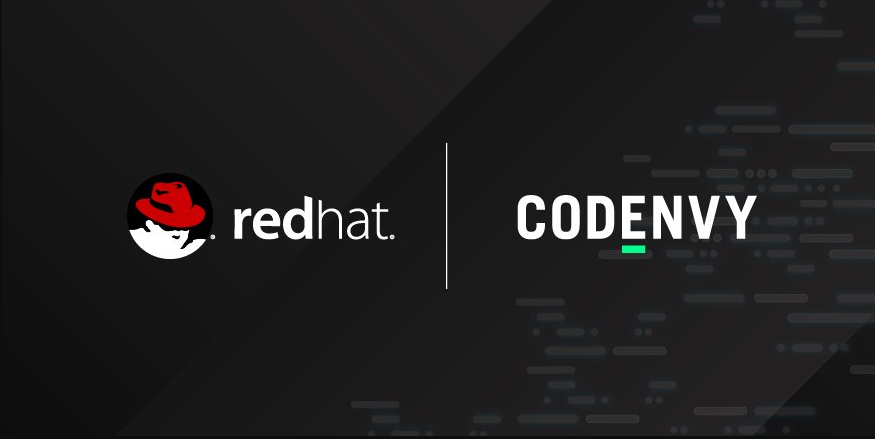 Red Hat is adding the developer tools and containerized workspaces provider Codenvy to its portfolio. The company has signed a definitive agreement to acquire Codenvy. As part of the acquisition, Red Hat will add Codency to its existing portfolio of developer and application platform tools.
"Thanks to the increasing push towards digital transformation and the use of technology platforms, including apps, as a strategic business advantage, the role of the developer has never been more important. But, accelerated innovation through agile development requires new approaches and tools," said Craig Muzilla, senior vice president of application platforms business for Red Hat.  
Red Hat also plans to make Codenvy an essential part of OpenShift.io, its recently announced hosted development environment for building hybrid cloud services. "When the transaction closes, Codenvy and Red Hat will combine resources to create an agile development platform for OpenShift-powered applications," wrote CEO of Codenvy, Tyler Jewel, in a blog post.
Codenvy was founded in 2013 and has provided enterprise offerings based on the open-source cloud IDE Eclipse Che. Codenvy's solutions include a cloud-native development tool that enables multiple developers to collaborate in one space. Additionally, Codenvy provides portable universal workspaces and cloud IDE. Codenvy users should not experience and disruptions to their operations or support services.
Red Hat and Codenvy previously worked together last year through a partnership to provide a common way to integrate programming languages across code editors and IDEs. Red Hat also joined the Eclipse Che community in 2016. As part of its ongoing commitment to Eclipse Che, Codenvy plans to open-source Codency Enterprise.
"Cloud workspaces make contributing to software projects easy. It's a simple concept that drove growth in codenvy.io and open source Eclipse Che. Our container-based approach to development aligns with Red Hat's focus on improving security features, reliability and performance in its container offerings," said Jewell who is also the Eclipse Che project lead. "Joining Red Hat opens up opportunities to expand our reach among developers, giving them modern tools to build containerized apps from within their web browser.