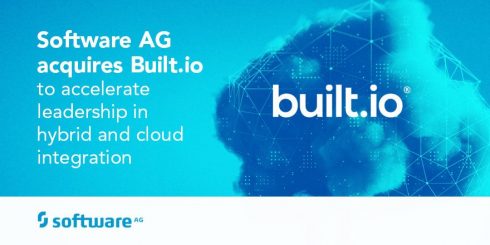 Software AG is headed towards a hybrid and cloud integration with its latest acquistion of Built.io. Software AG is known for its Digital Business Platform, helping businesses along their digital transformation journeys. Built.io is a Integration Platform as a Service (iPaaS) company integration that provides the solutions Built.io Flow and Built.io Flow Embed.
"The unified vision guiding Built.io Flow was to make it faster and easier to connect any software, system or device," said Nishant Patel, CEO of Built.io. "Built.io Flow uses a modern architecture to democratize integration and embed it into any product or SaaS service. I am thrilled that Software AG recognized the potential of combining the agility of our cloud-native integration platform with its proven webMethods platform to enable powerful enterprise integration and digital transformation."
Software AG plans to bring Flow and Embed into a single integration offering within its webMethods Integration platform. This new offering will enable the company to provide integration capabilities to Node.js developers and enable larger enterprise participation in integration projects.
According to the company, it also will expand Software AG's application, B2B integration and API portfolios to a broader developer community.
"This is an extremely significant acquisition for Software AG to expand its position in the growing iPaaS market and we are delighted to welcome Built.io to the Software AG Group" said Wolfram Jost, CTO at Software AG. "Cloud integration is at the heart of the digital transformation with 80 percent of the work in IoT projects related to integration. In a world of decentralized IT architectures based on microservices, APIs and events, integration is the core capability enabling end-to-end processes and improving customer experiences. Speed and flexibility in implementing integration projects are playing an increasingly important role in business success. Broadening developer participation within the enterprise, within departments and within open source communities demonstrates our commitment to fully addressing today's customer needs."
Other features of Built.io include the ability to integrate through self-service access to Built.io Flow, a visual integration design experience, and tools for non-technical users to connect data.