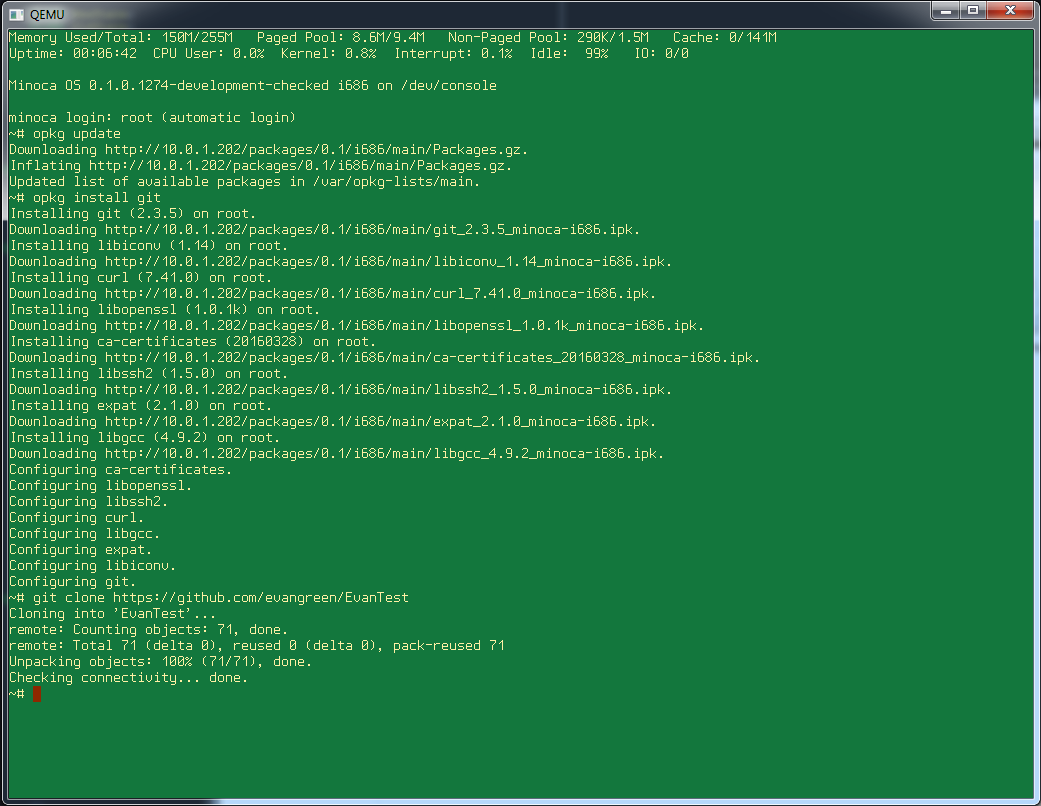 There is a new general-purpose operating system looking to win over developers' hearts. Minoca OS is built for connected devices that just went open source.
"We're excited to build a community of users and developers around this new operating system, and we need help," wrote Evan Green, CEO and cofounder of Minoca OS, in a blog post. "It's intended for devices looking to conserve power, memory and storage. It aims to be lean, maintainable, modular, and compatible with existing software. In other words, it's built for little devices that want a full-featured OS."
According to Green, it has been too long since the last major operating system was released 25 years ago. Back in the day, developers weren't concerned about power management, serviceability, or resource isolation, Green explained.
Minoca aims to differentiate from other operating systems by making it modular, improving device battery life, and providing proprietary and non-GPL source licenses.
However, there are still areas the Minoca team needs to address. For instance, there isn't widespread circulation, so the team doesn't know exactly what packages developers want, what makes the operating system crash, and what devices it needs to support. Also, since the Minoca team only consists of two developers, there is a lot that needs to be done that can't be accomplished by just them if this operating system is supposed to be for the long term.
"We wanted to see if with 25 years of hindsight and a clean slate we could create something interesting and unique in the operating systems space," Green wrote. "Can we achieve parity with what operating systems are used for in today's world, but with less code, and with fewer pain points? Can we do better? We'd like to try."
Top five trending GitHub projects this week
#1. JS Stack from Scratch: How to build a modern JavaScript stack from scratch.
#2. Neural Enhance: Bring super resolution to your images with Neural Enhance's deep learning solution.
#3. FreeCodeCamp: Explains itself.
#4. Eve: Tools that help you think!
#5. Flv.js: A HTML5 Flash Video Player.