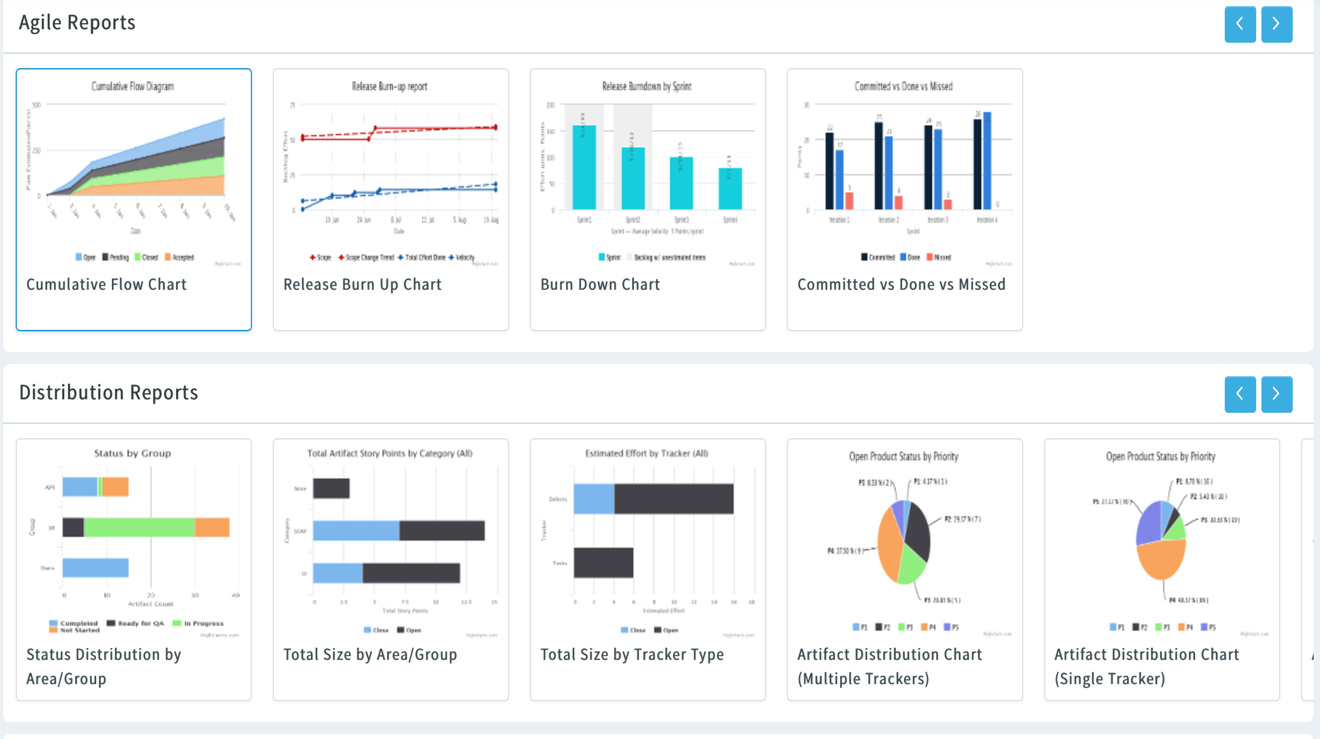 CollabNet wants to simplify application life-cycle management at the team level. The company just announced TeamForge 8.0, focused on agile planning and tracking, user experience, reporting, analytics and DevOps.
"Version 8.0 continues to add on the capabilities that allow organizations to solve work group agility issues," said Bill Portelli, cofounder and CEO of CollabNet. "Teams struggle with sticking together tools and being able to perform application development and delivery faster with higher quality. This release was meant to add additional functionality that allows users at a team level to essentially work together more quickly and accelerate application delivery."
TeamForge 8.0 introduces a new reporting module so that organizations can view, create, manage and embed reports needed to improve performance and drive output, according to Portelli. In addition, the new release provides team-level views of releases and project activities, and provides context around daily jobs, backlogs, releases and sprints.
"Successfully scaling agile, continuous delivery and DevOps requires a balance of allowing teams to use their favorite tools while also ensuring visibility and governance by the organization to manage growing complexity," Portelli said.
The latest release also features a new user interface designed to streamline user workflow and provide planning, visibility and reporting on mobile devices and desktops. According to Portelli, this is the first major update to the company's user interface in 10 years.
"As the world goes more modern and more mobile, and as there are more folks out there working on tablets and handhelds, we needed to make the product more responsive as well," Portelli said. "It is not just the look and feel and the colors, but also the intuitiveness of the product."
Other features include integration with test-management tool TestLink, intelligent data collection, enterprise Git management, and extended traceability features to include binary artifacts.
"From a new user interface and advanced reporting to tool integration, TeamForge 8.0 allows teams to work the way they want, while leaders can better plan and manage to achieve real strategic differentiation," said Portelli.
More information is available here.