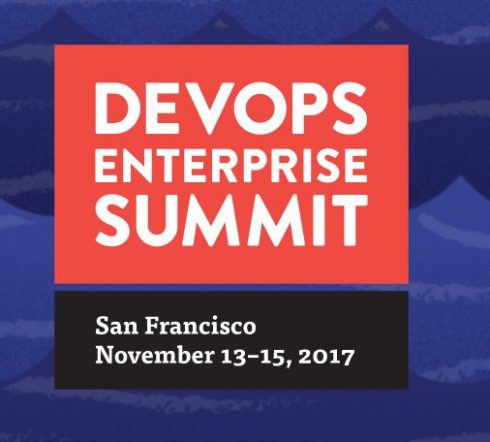 CollabNet last week gave DevOps Enterprise Summit attendees a demonstration of the capabilities of its Continuum continuous delivery platform. The company last week also announced the latest version of its TeamForge software.
Continuum, according to the company, delivers DevOps automation and intelligence for measuring performance, with the goals of faster software rollouts that deliver value to the business and the end user.
Through its recent acquisition of Agile development management company VersionOne, CollabNet's tools now cover the complete development life cycle, from planning through to software delivery.  
"CollabNet and VersionOne share a vision that Agile and DevOps are interconnected practices managed with a single mindset through a fully integrated, flexible and governed value stream," Flint Brenton, CEO at CollabNet, said in a statement. "This has been our vision from the beginning—to provide organizations with a single platform to achieve Agile and DevOps success. By adding VersionOne's strengths, we now offer a way to consolidate and unite the value stream management process with complete visibility into the software delivery cycle."
Continuum offers value stream visibility through integrations with Agile management tool Lifecycle, its TeamForge ALM solution, TeamForge SCM and JIRA.
The released TeamForge version 17.11 at last week's QCon conference, with improved security management through LDAP, enhanced high-availability by operating in an Active-Passive cluster, and more ease of use through a graphical workflow viewer.
Also at DevOps Enterprise Summit, XebiaLabs announced XL Impact, the latest addition to its DevOps platform. According to the company, XL Impact is the first goal-based KPI solution that measures the business impact of DevOps efforts within an organization.
XL Impact brings together historical analysis and data from across the development/delivery tool chain to bubble up trends, and leverages machine learning for predictive analytics and to make recommendations about how to optimize an organization's delivery pipeline, mitigate risk and see the ROI from their DevOps efforts.
The company said that XL Impact focuses on specific goals – "Improve Quality," or "Increase speed" – beyond looking at certain "point" metrics.  XL Impact automatically delivers the KPIs required to meet those goals.  "XL Impact can find the jeopardy points and deliver intelligence instead of just information," XebiaLabs CEO Derek Langone told SD Times. "This is a game-changer for IT teams, who in the past had to rely on manual data collection or unrelated dashboard tiles to guesstimate the results of their DevOps initiatives."
XL Impact is available now as a cloud-based Software-as-a-Service solution.