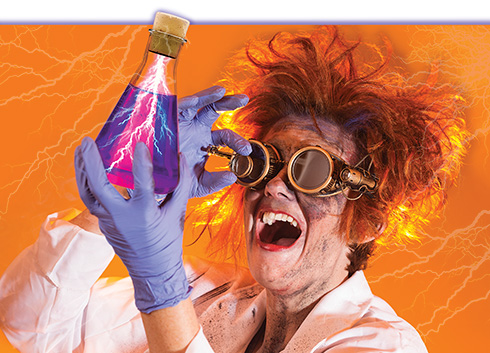 Last year, we debuted a feature on the companies that weren't quite ready for primetime yet, but showed promise in a way most established companies don't. By taking on new problems facing software companies, inventing software to go along with new-fangled hardware, or even reviving a mothballed concept, these companies are worth keeping an eye on.
For instance, there's FatCloud, which is trying to bridge the gap between NoSQL and SQL Server. There's Badgeville's gamification techniques, designed to spur productivity. There's Oculus, which gained the attention (and services) of John Carmack in its attempt to revive virtual reality.
Not all of these companies may be able to fulfill the promise they show now, but we think that right now they're up to things that can lead to breakthroughs in the software world.
Are you watching any of these companies? Write us as feedback@sdtimes.com.
RAVELLO SYSTEMS
WHAT THEY DO: Cloud application hypervisor
WHY WE'RE WATCHING: The team that created the de facto Linux-standard KVM hypervisor has created virtualization technology that looks to free companies from their dependency on a particular cloud or cloud-management platform.
CRITTERCISM
WHAT THEY DO: Mobile app-performance management
WHY WE'RE WATCHING: From continuously monitoring apps for slowdowns and failures, to monitoring how those apps interact with external cloud services and the network, Crittercism helps developers understand the user experience while using the app.
FATCLOUD
WHAT THEY DO: NoSQL database for Windows
WHY WE'RE WATCHING: FatCloud bridges the NoSQL and SQL Server worlds with a management studio that plugs into Visual Studio and can cache both SQL and FatDB data. It runs on multiple cloud IaaS providers, or can be installed in a data center on Windows Server.
SOLSTICE MOBILE
WHAT THEY DO: Mobile app development
WHY WE'RE WATCHING: AppLauncher, the company's ALM tool, takes development to the enterprise by covering everything from project kickoff through build, test integration, analytics and deployment.
MACADAMIAN
WHAT THEY DO: User experience design
WHY WE'RE WATCHING: Most of us are familiar with Skype; Macadamian seeks to bring that underlying real-time communication to browser-based business applications, enabling companies to engage customers (such as doctors with their patients) as never before.
#!
DOTCLOUD
WHAT THEY DO: PaaS, but we care because of Docker
WHY WE'RE WATCHING: Docker has quickly made Linux containers relevant to deployment and production teams. Whereas before Linux containers were seen as complicated and buggy, Docker combined with years of work in the Linux kernel have made them a hot alternative to virtual machines.
DREAMHAMMER
WHAT THEY DO: OS for drones
WHY WE'RE WATCHING: An operating system for drones is interesting in and of itself, but the potential for standardizing drone interfaces is even more enticing. With proper evolution and thought, DreamHammer could one day bridge the gap between enterprise software and flying logistics drones, automated fulfillment robots, and sky-high observation platforms.
PIVOTAL LABS
WHAT THEY DO: Enterprise PaaS
WHY WE'RE WATCHING: Headed by former VMware CEO Paul Maritz, Pivotal has pivoted to solve the enterprise PaaS problem. Just what is that problem? Pivotal spokespeople would define it as a need for a unified deployment environment across data centers and organizations. But Pivotal promises to be a lot more than just a PaaS for Spring applications. We're waiting to see just what that means.
OCULUS
WHAT THEY DO: Interactive virtual reality technology
WHY WE'RE WATCHING: New CTO John Carmack, the lead programmer behind classic games like Doom, Quake and Wolfenstein 3D, joined the company to help develop their virtual reality head-mounted display: the Oculus Rift. The Rift, bankrolled with more than US$2.4 million from a Kickstarter campaign, has the potential to revolutionize gaming with its immersive VR headset planned for a 2014 wide release.
MOVER.IO
WHAT THEY DO: Cloud data transfer
WHY WE'RE WATCHING: Guided by the philosophy of "data freedom," Mover.io provides a convenient, secure platform to streamline data transfer to any and all cloud services. Mover.io has already moved more than 240 million files, positioning themselves as the go-to file transfer platform. They're armed with a GrowLab investment and are currently raising a $1 million seed round.
FACTUAL
WHAT THEY DO: Global data location platform
WHY WE'RE WATCHING: Covering more than 65 million local businesses and points of interest in 50 countries, Factual's real-time data stack builds and maintains massive quantities of constantly updating global data. Factual provides point-of-interest databases, geolocation tools and data mapping for developers to build personalized, contextually relevant mobile apps, a valuable service in the hypercompetitive app market.
#!
BITIUM
WHAT THEY DO: SaaS operating system
WHY WE'RE WATCHING: As companies have started using Software-as-a-Service to manage more and more aspects of their business, Bitium provides a single OS to access, manage and control Web apps. The fast-growing company, founded in 2012 and recently closed a $2.4 million seed-funding round, aims to change the way businesses access, manage and control Web apps. To date, it can already manage more than 300 Web apps, including Gmail, Windows Azure and Office 365.
STARTAPP
WHAT THEY DO: Mobile monetization and distribution platform
WHY WE'RE WATCHING: StartApp is the fifth most widely used mobile search engine in the U.S., racking up more than 800 million downloads and 25,000 app embeds in less than two years. StartApp integrates its mobile search engine plug-in with Android apps, partnering with app developers to drive that all-important revenue with ads and search monetization.
BADGEVILLE
WHAT THEY DO: Gamification
WHY WE'RE WATCHING: Gamification uses game design techniques and theories and applies them to non-game contexts such as enterprise applications in order to encourage high-value employee and customer behavior.
INTERAXON
WHAT THEY DO: Brainwave-controlled computing
WHY WE'RE WATCHING: Muse, their software and hardware interface (a brain-sensing headband), lets users control audio, visual and other devices using only their thoughts. It works by converting brainwaves into digital signals that are fed into a computer.
LEAP MOTION
WHAT THEY DO: Touch and gesture-control technology
WHY WE'RE WATCHING: They are the creators of the Leap Motion Controller, a motion-control software and hardware device that lets users control their computers with natural hand and finger movements in the air. It uses proprietary, advanced motion-sensing technology for human-computer interaction.
LIMITLESS COMPUTING
WHAT THEY DO: Augmented reality and 3D technology
WHY WE'RE WATCHING: They create custom mobile applications using augmented reality and 3D technology that works via speech recognition and brainwave-sensing technology. With augmented reality, users can walk through digitally created spaces superimposed on the real world.
MOOVWEB
WHAT THEY DO: Mobile development platform
WHY WE'RE WATCHING: Moovweb is a cloud-based mobile platform that lets companies transform their existing website without rebuilding it from scratch, converting it into a responsive mobile site or application that works on multiple devices.
TECHNICAL ILLUSIONS
WHAT THEY DO: Augmented reality goggles
WHY WE'RE WATCHING: Aiming at building a $200 glasses-based 3D-projection platform, Technical Illusions is building the sort of device that can only be understood by using it first-hand. We're waiting to see just how many hands get to experience it.
CODENVY
WHAT THEY DO: Browser-based enterprise IDE
WHY WE'RE WATCHING: Among the Web-based IDE companies, Codenvy has the most serious attitude, one that is definitely focused on replacing existing enterprise IDEs with its versatile, browser-based, easily duplicated development environments.