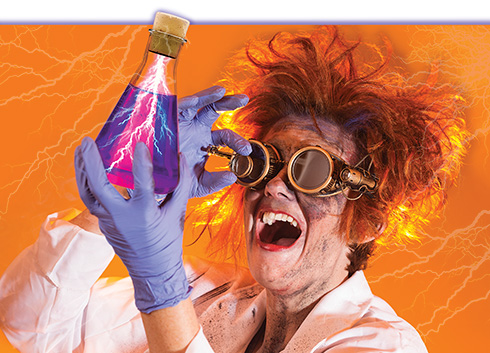 Last year, we debuted a feature on the companies that weren't quite ready for primetime yet, but showed promise in a way most established companies don't. By taking on new problems facing software companies, inventing software to go along with new-fangled hardware, or even reviving a mothballed concept, these companies are worth keeping an eye on.
For instance, there's FatCloud, which is trying to bridge the gap between NoSQL and SQL Server. There's Badgeville's gamification techniques, designed to spur productivity. There's Oculus, which gained the attention (and services) of John Carmack in its attempt to revive virtual reality.
Not all of these companies may be able to fulfill the promise they show now, but we think that right now they're up to things that can lead to breakthroughs in the software world.
Are you watching any of these companies? Write us as feedback@sdtimes.com.
RAVELLO SYSTEMS
WHAT THEY DO: Cloud application hypervisor
WHY WE'RE WATCHING: The team that created the de facto Linux-standard KVM hypervisor has created virtualization technology that looks to free companies from their dependency on a particular cloud or cloud-management platform.
CRITTERCISM
WHAT THEY DO: Mobile app-performance management
WHY WE'RE WATCHING: From continuously monitoring apps for slowdowns and failures, to monitoring how those apps interact with external cloud services and the network, Crittercism helps developers understand the user experience while using the app.
FATCLOUD
WHAT THEY DO: NoSQL database for Windows
WHY WE'RE WATCHING: FatCloud bridges the NoSQL and SQL Server worlds with a management studio that plugs into Visual Studio and can cache both SQL and FatDB data. It runs on multiple cloud IaaS providers, or can be installed in a data center on Windows Server.
SOLSTICE MOBILE
WHAT THEY DO: Mobile app development
WHY WE'RE WATCHING: AppLauncher, the company's ALM tool, takes development to the enterprise by covering everything from project kickoff through build, test integration, analytics and deployment.