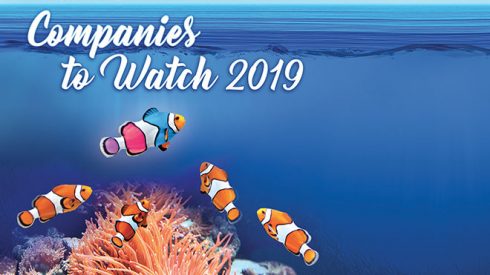 It is that time of the year again where we announce the companies we are keeping an eye on next year. Some of these companies may go above and beyond expectations while others may crash and burn. Nevertheless, here are the companies we think you should pay attention to in 2019:
WHAT THEY DO: Application Visual Management
WHY WE'RE WATCHING: Providing visual tools to compare differences in an application, in an automated way as changes are made, helps organizations ensure their releases maintain the high-level experience users expect.
WHAT THEY DO: On-device web testing
WHY WE'RE WATCHING: The company has more than 2,000 devices to run tests against, to make sure the user experience is optimized regardless of the mobile device used to gain access to the app.
WHAT THEY DO: Continuous delivery
WHY WE'RE WATCHING: It is becoming more important to deliver faster and faster every day. Drone.io provides a open-source continuous delivery platform to help automate testing and release workflows.
WHAT THEY DO: GraphQL
WHY WE'RE WATCHING: Industry leaders believe GraphQL will soon overtake the market share of REST APIs. Hasura offers GraphQL on Postgres to provide GraphQL queries, mutations, real-time capabilities, and event-triggers on database events.
WHAT THEY DO: Product development platform
WHY WE'RE WATCHING: With a tool that supports development from idea to delivery, Jama's development platform helps managers understand the risks and opportunities behind the software being created.
WHAT THEY DO: Artificial intelligence  
WHY WE'RE WATCHING: MissingLink launched in September with the promise of linking deep learning with data scientists and enabling more people to manage data, gain insights and provide value with machine learning models.
WHAT DO THEY DO: Serverless security
WHY WE'RE WATCHING: Serverless technology is a huge trend expanded to even grow even larger next year. As businesses begin to make this transition and adopt this technology, it means new security holes can pop up that they need to be aware of.
WHAT THEY DO: Cloud development
WHY WE'RE WATCHING: Cloud development is an ongoing trend in the industry right now, but Pulumi is looking at it from a cloud native approach. The recently emerged company provides a open-source cloud development platform for cloud-native apps using containers, serverless functions, APIs and infrastructure.
WHAT THEY DO: Software usage analytics
WHY WE'RE WATCHING: The company's solution gathers data on how applications are being used, which can inform future development decisions and keep the applications relevant to their users.
WHAT THEY DO: Analytics
WHY WE'RE WATCHING: Security will always be an important aspect of the software world, and Semmle aims to address this with its new approach to software engineering analytics. The company's platform provides a "Looks Good to Me" solution as well as a query engine for preventing software mistakes.
WHAT THEY DO: Serverless
WHY WE'RE WATCHING: With serverless application development and deployment gaining more traction, Stackery offers a complete toolkit to ease the process.
WHAT THEY DO: DataOps
WHY WE'RE WATCHING: Enterprises want to gain real-time insights into their users and systems, but the explosion of data can make that more complicated. StreamSets wants to take the successful principles of DevOps and apply them to data management to speed things up.
WHAT THEY DO: Graph database
WHY WE'RE WATCHING: As businesses focus on providing excellent user experiences, the use of data-based technologies such as recommendation engines will become increasingly important. Graph databases enable companies to derive even more value from their data.
WHAT THEY DO: Threat intelligence
WHY WE'RE WATCHING: While security continues to be a heavily talked about topic in the industry, TruSTAR has a different meaning and view on what it means to remain secure. The company believes security means more than securing your own solutions and taking responsibility for your own actions, but it means taking responsibility for the entire industry, sharing ideas, and not being afraid about being transparent.