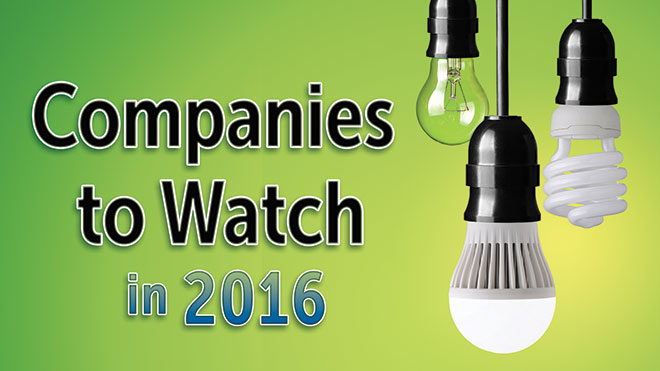 Technology is advancing at a pace recently described as "frankly ridiculous" by IBM Fellow Jason McGee, who also is vice president and CTO of IBM's Cloud Foundation Services.
These advances affect how we get information, interact with our devices, make decisions, and even modify how we work. They also leave behind a long tail of legacy code that needs to be kept alive, and often even brought into more modern systems.
All this, of course, leaves plenty of room for innovation, and SD Times has tried to make sense of it all with Companies to Watch. These are startups or young companies—or old companies with new ways of looking at things—working on projects that help advance the industry.
Some of these companies might take root and grow into the next Google, Facebook or Amazon. Others will find a solid niche of loyal customers and thrive for quite a while. Still others, undoubtedly, will have placed their bets on technologies that fail to gain traction, derailing their efforts. That said, in the coming year, these are the companies our editors are recommending you keep your eye on, as great things could be happening.
Are you watching these companies? Have we missed any, in your opinion? Write us at feedback@sdtimes.com.
Slack Technologies
What they do: Real-time collaboration platform
Why we're watching: With a US$1.12 billion (with a B) valuation from such industry heavyweight investors as Kleiner Perkins and Google Ventures, Slack is used for team collaboration in such diverse places as Heroku, SoundCloud and NASA's Jet Propulsion Lab. Slack's cofounders have the social street cred, with each having a big hand in building out the Flickr social media platform and the Glitch MMO. Slack is real-time messaging and document sharing, and it connects to tools you use to avoid switching between apps. Notifications such as support requests, code check-ins and error logs are searchable from the central archive.
Pneuron
What they do: Microservices "for the rest of us"
Why we're watching: This startup has built a software development and execution platform that supports rapid build and deployment cycles. Using the metaphor of the brain, Pneuron's platform interacts with underlying data and application systems without the need for upfront aggregation and query writing. It calls microservices "neurons" and the container a "cortex," which controls messaging between neurons. Each neuron is a step in a process, and users can build out neuron networks as simple or complex as needed to solve a problem.
Meteor
What they do: Open-source JavaScript application platform
Why we're watching: Meteor pulls together a set of core packages designed to work well together, to simplify the development process for reactive application development. Meteor offers Isobuild, a system that enables code to run on the client, in the cloud, and from packages to database APIs. Meteor uses the Distributed Data Protocol to provide "REST for WebSockets," a protocol for delivering microservice APIs over WebSockets.