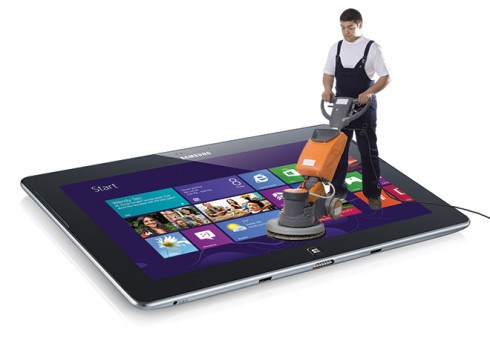 With its use of live tiles, colors and touch-focused design elements, the Windows 8 platform presents developers with some unique user experience design challenges, as well as some unique opportunities. To help developers with this steep learning curve, we asked component and tool providers ComponentOne, DevExpress, Infragistics, Syncfusion and Telerik to discuss Windows 8's opportunities and challenges. Here is what they had to share about developing for the platform, as well as the solutions they offer to help boost developer productivity.
Creating a simple and clean UI for Windows 8 is a lot harder than developers might think, according to Greg Lutz, product manager for Windows 8-focused products at ComponentOne. "Developers do not have the luxury of just creating a simple desktop, battleship-gray application; they have to think about design and user experience first and foremost," he said. "Not only do they have to learn this whole new platform for building these apps, they have to learn new style guidelines. I can tell if apps have been professionally designed or not. There is this fine line, and it's pretty clear to determine which apps had that final polish thrown on them and which ones did not.
"I can tell because they are not using solid colors and straight lines and edges. They will put just a hundred buttons in the top app bar even though they are supposed to use that for navigation. They will use gradients and rounded edges and things that do not really match the modern UI style."
We asked Lutz how ComponentOne's tools help developers build Windows 8 apps. "We offer a studio of many different UI controls; developers can use these in their apps to get a lot more additional functionality on top of what Visual Studio provides," he said. "Some examples are things like a collection view with filtering and grouping…we have charts and gauges and tree views, we have a complete PDF viewer and PDF generator library, and we even have a radial contacts menu for touch-built menus."
Lutz said the company just added a new type of radial menu control. "It is basically a contacts menu, but all the buttons are arranged in a circle. The user can expand and collapse it anywhere on the surface of the app, so it is kind of like a compact, touch-friendly menu. It is versatile for any type of application."
So, developers will need to keep these design and user experience elements in mind as they're creating their apps. But Lutz added that there are performance considerations. "Since we are dealing with tablets and mobile apps, most of them will get their data from the Internet, so you will always have to do stuff asynchronously so that the app doesn't freeze as it is pulling stuff from the Web," he said.
The name of ComponentOne's product designed for Windows 8 and Windows Store apps is ComponentOne Studio for WinRT XAML. When asked if developers can use it and HTML for Windows 8 apps, Lutz said ComponentOne's current product is only for XAML, but he added  that if developers need HTML support, they can find that in Visual Studio.
ComponentOne also supports development for Windows 8's animated live tiles in the form of its C1 Tile Control, which gives developers animated live tiles that they can put in their own application. "Developers can replicate the Start Screen experience in their own apps for things like flipping and sliding animations as well as touch-down interactions," he said. "This is when a user pushes down on a tile and it sort of reacts to their finger.