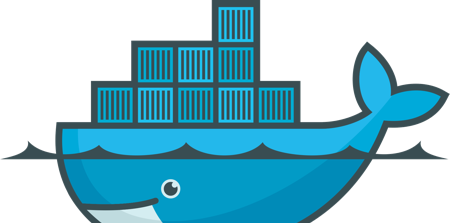 Since Docker was launched two years ago, it has taken the software development industry by storm. Today, with the announcement of a new round of Series D funding at US$95 million, it is worth about $1 billion, according to Bloomberg.
"Our responsibility is to give people the tools they need to create applications that weren't possible before," said Solomon Hykes, founder and CTO of Docker, in a statement. "We are getting a clear message from the market that they like what we are building, and we plan to keep building it. The financing enables us to deliver on that promise."
Docker closed a $40 million Series C round of funding last September and has yet to spend it, but the company said this round is for preparing for rapid changes.
"First, it is worth clarifying that Docker doesn't have an imminent need for additional financing," wrote Ben Golub, CEO of Docker, in a blog post. "However, we are in a period of rapid change. Whatever seemingly ambitious goals Docker set at the time of the last round have been dwarfed by what the Docker ecosystem has delivered in terms of usage, product innovation, partnerships, and in mainstream enterprise adoption. Raising a large round now helps ensure we can respond to what the past seven months have brought and whatever the next several years may bring."
According to Golub, within the last seven months, Docker has seen significant growth in contributors, Dockerized applications on Docker Hub, developers using Docker, and Docker container downloads. In addition, the company has also expanded its platform's functions.
"The combination of strong product demand and a rapidly expanding ecosystem has put Docker on a growth trajectory far beyond what most companies experience in this phase of their development," Golub said in a statement. "Over the course of the last six months, we've exceeded every growth milestone we set for the company and the community. With the continued support of our investors, partners and community, Docker will continue to disrupt organizational conventions, transforming monolithic teams, processes and applications into more productive and agile microservices environments."
This round of financing will go toward providing deeper integration with partners such as AWS, IBM and Microsoft, and to fuel new platform capabilities.
The Series D round of funding was led by Insight Venture Partners, and included contributions from Coatue, Goldman Sachs, Northern Trust, Benchmark, Greylock Partners, Sequoia Capital, Trinity Ventures, and Jerry Yang's AME Cloud Ventures.
"This type of financial support, in addition to the high caliber of this group of investors, provides Docker with the resources and guidance needed to meet the demands of all aspects of our community—from open-source contributors to Fortune 100 enterprises," Golub said.