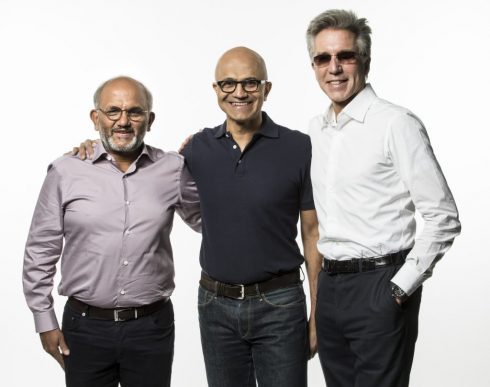 A new initiative is launching to transform data into digital customer experiences that drive business value. Adobe, Microsoft and SAP announced the Open Data Initiative at Microsoft Ignite in Orlando today.
The Open Data Initiative was created out of the need to gather data in real-time and make business decisions based on it. According to the companies, too many businesses struggle with their data being trapped in silos, limiting a business' ability to gain value and make the right connections.
The initiative is being driven by three guiding principles:
Every organization owns and maintains complete, direct control of all their data.
Customers can enable AI-driven business processes to derive insights and intelligence from unified behavioral and operational data.
A broad partner ecosystem should be able to easily leverage an open and extensible data model to extend the solution.
"Together with Adobe and SAP we are taking a first, critical step to helping companies achieve a level of customer and business understanding that has never before been possible," said Satya Nadella, CEO of Microsoft. "Organizations everywhere have a massive opportunity to build AI-powered digital feedback loops for predictive power, automated workflows and, ultimately, improved business outcomes."
Through the initiatives, the companies will provide a common approach and set of resources for users. The companies hope these will eliminate data silos, govern data and support privacy and security initiatives. In addition, the companies will utilize artificial intelligence to bring advanced analytics and real-time insights.
Through the Open Data Initiatives, Microsoft, Adobe and Sap will also work on improving interoperability and data exchange between Adobe Experience Cloud, Adobe Experience Platform, Microsoft Dynamics 365 and SAP C/4HANA and S/4HANA.
Other focuses for the initiative include the ability to harmonize siloed data, move data bi-directionally, create data-powered digital feedback looks and build and adopt intelligent applications.
"Microsoft, Adobe and SAP understand the customer experience is no longer a sales management conversation," said Bill McDermott, CEO of SAP. "CEOs are breaking down the silos of the status quo so they can get all people inside their companies focused on serving people outside their companies. With the Open Data Initiative, we will help businesses run with a true single view of the customer."