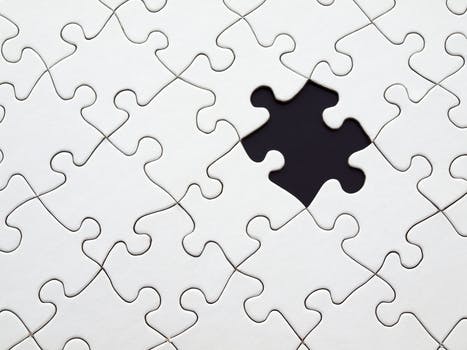 Today's businesses must ensure their customers are always able to stay connected to them, and access their personal data wherever and whenever they need. Yet outages still plague companies, threatening profitability and reputations.  Using the DataStax Enterprise (DSE) data management platform, enterprises can ensure their applications are always available, even when other applications fail.
"We deliver data anytime, anywhere, every time, all the time along with unmatched performance, continuous availability and fantastic customer experiences," said Robin Schumacher, senior VP and Chief Product Officer at DataStax. "Companies can lose millions of dollars per minute, so downtime threats are huge.  Your customers are constantly connected to your business so your software has to be constantly available."
Perform Better Than Competitors
System outages equal headline news. In July 2016, 2,300 Southwest flights were inadvertently cancelled costing $54 million. Before that, 2,300 Delta flights had been impacted by a glitch that lasted three days and cost $150 million.
"I've seen customers that haven't experienced one second of unplanned downtime in the six years I've been at DataStax," said Schumacher. "That's rare, because most businesses are running legacy database software that can't deliver constant uptime."
DataStax's zero downtime track record is achieved with the masterless architecture at the foundation of its commercial DataStax Enterprise platform. The company is a key contributor to Apache Cassandra™, giving the DSE platform continuous availability and extreme scalability. DSE also unifies search, analytics, and graph, with a consistent security model across the data platform. In addition, DataStax Enterprise integrates with data security mechanisms to encrypt data at rest and in motion to keep customers' data continuously secure and available.
Continuous Availability in the CARDS
Globally distributed applications with thousands or even millions of worldwide users are particularly challenging.  Software development managers choosing a data management platform for these applications must look for several key capabilities. DataStax uses the acronym "CARDS" to articulate what enterprise customers need.
Contextual.  Data platforms should support applications in context, blending transactional, analytical, search, and graph capabilities. In a financial services context, that might mean taking a credit card transaction, analyzing the customer's buying patterns and searching for the information to approve the transaction. Data management platforms have to process multiple workloads in a single data platform simultaneously. DataStax also ensures that an application can utilize the right data model regardless of whether the application requires document, graph, or transactional database capabilities or all three.
Always on.  A data platform must provide zero downtime. For example, one DataStax customer kept its recommendation engine running despite a hurricane that took down a whole data center. All of the company's databases failed except DSE because its architecture was able to retain uptime via data distribution across other data centers.
Real-time.  In today's fast-paced business environment of globally distributed applications, more enterprises need to deliver real-time data to their customers in the moment of "now." DSE ensures access to fast data so users can accelerate business processes and deliver better real-time customer experiences.
Distributed.  A distributed architecture must distribute data anywhere in the world, providing timely data delivery and protecting customers from outages. DSE handles this requirement at scale, thanks to its masterless architecture.
Scalable.  Companies need a scalable platform that can support from 100 to 100 million users. DataStax Enterprise scales linearly so it's predictable and performant.  
"Software development managers must ensure the stability of their applications as the number of users and amount of data grows," said Schumacher. "DSE future-proofs your systems so what you start with today works for years to come."
From Legacy Software to Microservices
DataStax Enterprise supports all types of applications whether they're legacy applications, mobile applications or modern applications using microservices.
"Different applications require different data models. We support them all along with any type of digital application you're building or maintaining," said Schumacher. "If you have to use several vendors to achieve that — transactions, search, analytics, etc. — implementation can be a nightmare. It's easier to have a unified platform from us that can support all your requirements."
Learn more at www.datastax.com