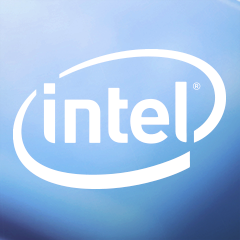 After 20 years, Intel is closing its doors on its annual developer gathering, the Intel Developer Forum (IDF). The forum was created to brief developers and technologists about Intel products and solutions.
In the past, the company has used the IDF event to announce big projects such as the Intel Developer Zone, Internet of Thing and augmented reality plans, and its Optane technology. Last year, the annual conference featured more than 140 business and technical sessions over three days, and a showcase of more than 200 technology companies. Announcements included an all-in-one virtual reality solution called Project Alloy, an Aero drone targeting developers, and the Joule IoT platform.
The company had previously canceled its IDF event in China with plans to continue with the event in San Francisco; however, the company ultimately decided to cancel any upcoming events.
"Intel has evolved its event portfolio and decided to retire the IDF program moving forward. Thank you for nearly 20 great years with the Intel Developer Forum! Intel has a number of resources available on intel.com, including a Resource and Design Center with documentation, software, and tools for designers, engineers, and developers. As always, our customers, partners, and developers should reach out to their Intel representative with questions," the company wrote on its website.
In a phone call with Anandtech, Intel revealed it wanted to change its focus from "a PC-centric company to a data-centric company." Therefore, it canceled IDF. Going forward, the company will develop new ways and more targeted events to communicate with developers.