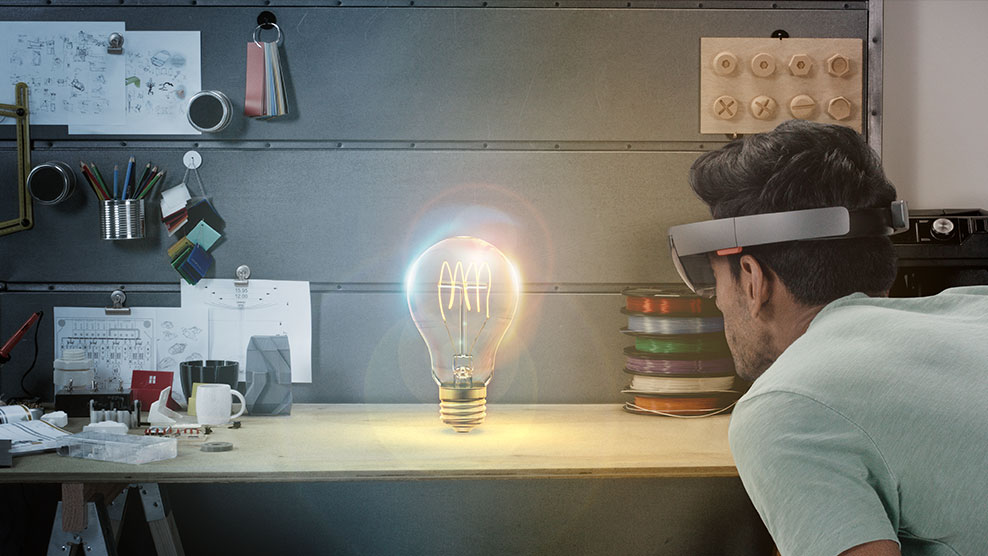 Microsoft wants to start bringing holographic computing experiences to consumers, but it needs some help getting there. The company has announced the "Share Your Idea" campaign to learn what developers are working on and to jumpstart their ideas.
"We will work to bring your idea to life and show you every step in the journey—and when we're done, we'll deliver the source code back to the community," the HoloLens team wrote in a blog post.
Through the campaign's website, developers can share what experiences they'd like to see on the HoloLens, and the HoloLens community will be able to vote on the best ideas. Microsoft will pick three of the most popular ideas, then host a final vote on Twitter. The HoloLens team will then help make the winning idea a reality, open-sourcing the code so other developers can try it, see how it works, and build on it.
(Related: Microsoft is looking for HoloLens developers)
According to Microsoft, when thinking of an idea, developers should consider if the hologram can stay in place, scale, interact with users, utilize sound, and work with surfaces in the user's environment.
Developers have until Jan. 11 to submit ideas.
"Ultimately, the nice thing about holograms is that they can act just like real-world objects and they can do things that break the laws of physics," the HoloLens team wrote. "You are limited only by your imagination. We'll offer commentary to shape your ideas. We want to share our knowledge with the community, and understand what information and support you will need when you start developing your own ideas."