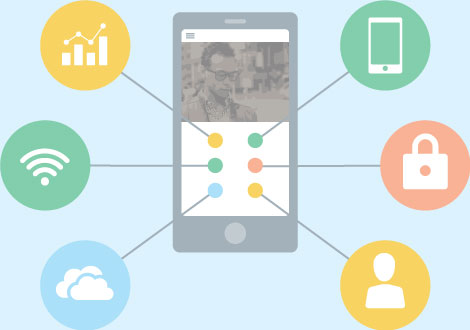 Qualcomm and Verizon are starting 2017 off with a new focus and initiative for the Internet of Things. The companies announced the ThingSpace-ready modules from Quectel and Teli using Qualcomm's MDM9206 category M1 LTE modem. (ThingSpace is Verizon's IoT platform for developing connected apps.)
Qualcomm's modem will be pre-integrated and tested in ThingSpace and enable manufacturers to develop and manage devices easier, and bring them to market faster.
"As more and more devices, products and systems enter the IoT space, it's imperative the infrastructure keep up," said Mark Bartolomeo, vice president of connected solutions at Verizon. "Paired with our rollout of the LTE Cat-M1 network, which will reach nationwide coverage by the end of 1Q 2017, the launch of a pre-integrated ThingSpace platform means developers can bring IoT products to market quicker and easier."
(Related: Google previews Android IoT platform)
Verizon will also be making a development kit available to help advance the creation of IoT solutions. The kit and modules are expected to be available early this year.
"Together with Qualcomm Technologies, Telit and Quectel, we're offering a simple, seamless way to create edge access by incorporating LTE connectivity into these new applications," said Bartolomeo. "In other words, we're simplifying IoT to increase participation rates across all segments, particularly the mid-size businesses that benefit the most from IoT solutions."