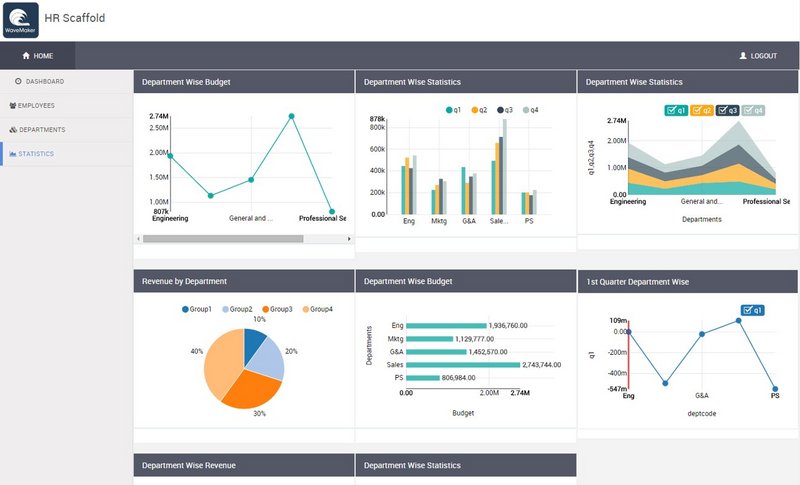 WaveMaker is announcing new services designed to make it easier for non-developers to create mobile apps. The company has released new development, jumpstart and training services that allow professional and non-professional developers to combine visual and no-coding Rapid Application Development (RAD) with WaveMaker's professional services.
"The software industry is evolving rapidly with the proliferation of screens for various smartphones, tablets and desktops. It is nearly impossible to keep using traditional hand-coded solutions to meet the requirements of users of these devices. WaveMaker addresses these challenges with our low/no-code development platform," said Vinay Murthy, vice president of business development at WaveMaker.
(Related: Mobile development works best when designers and developers are equals)
According to Vijay Pullur, CEO of WaveMaker, because of this proliferation, enterprises are often forced to outsource their production, which can be costly and takes the control of quality out of the owners' hands. The new services are designed to expand the programming responsibilities to businesspeople who have a sense of how they want the app to perform. The company's RAD solution provides the ability for users to rapidly prototype applications, and it supports Android, iOS and Windows.
The new development services allow users to design, develop and host custom enterprise apps; jumpstart services utilize WaveMaker experts to help consult on projects and jumpstart application development; and training services give users options to learn more about WaveMaker RAD.
"WaveMaker's Rapid Application Development tool allows visual development of software with 'drag-and-drop' features, easily import data sources and auto code-generation," said Murthy. "Business leaders find these features particularly compelling for their non-developers to innovate faster [and] proliferate more analytic and line-of-business apps within their organizations. These apps in turn drive data-driven analysis, faster decision-making, and overall increasing productivity."