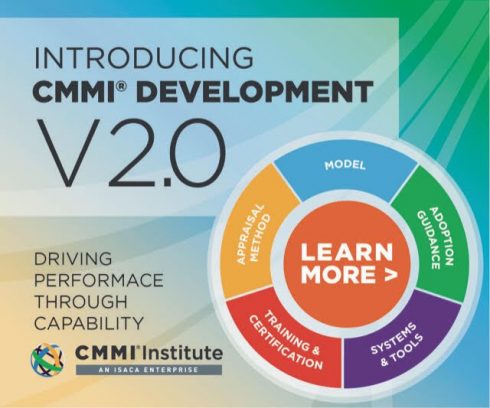 The CMMI Institute is strengthening its ability to help businesses rapidly deliver high-quality software and meet customer satisfaction with the release of CMMI Development V2.0. CMMI, also known as the Capability Maturity Model Integration, is a set of best practices designed to improve performance, key capabilities and business processes.
CMMI Development 2.0 is designed to address global business challenges with best practices including engineering and developing products; improving performance; building and sustaining capability; managing business resilience; planning and managing work; selecting and managing supplies; ensuring quality; managing the workforce; and supporting implementation.
"Global adoption of the CMMI has been growing at a record rate because of the material results it delivers," said Kirk Botula, CMMI Institute CEO. "High-performance commercial and government organizations around the world rely on CMMI to provide a clear roadmap to mitigate risk, create value, and build a resilient culture of continuous improvement. These include companies like Honeywell, Cognizant and Unisys, and U.S. government agencies, such as the FDA and NASA."
The updated product suite includes a maturity model, adoption guidance, system and supporting tools, training, certification, and an appraisal method.
CMMI Development V2.0 aims to help businesses drive measurable, improved performance against time, quality and budget; provide best practices that will be continuously updated to meet ever-changing business needs; strengthen agile with Scrum project processes; improve reliability and consistency of benchmarks; reduce preparation time and lifecycle costs; and provide online access and adoption guidance.
"CMMI Development V2.0 is an integrated product suite consisting of 5 components that, when used together, provide a clear and proven path to achieving your business objectives," according to the CMMI's website.