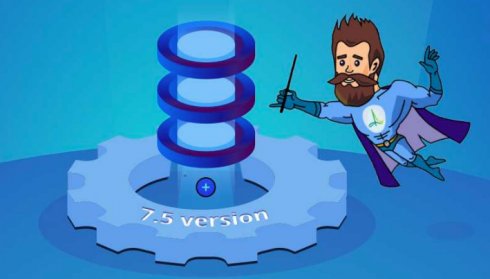 DevOps database solution provider DBmaestro has announced the latest release of its CI/CD and release automation solution. DBmaestro DevOps Platform 7.5 rolls out with a focus on flexibility and compliance.
In addition, the release provides PostgreSQL support. According to the company, PostgreSQL is quickly becoming the leading database for DevOps teams. DB-Engines ranks it fourth amoung hundreds of databases around the world. "Our DevOps platform unleashes the power of PostgreSQL databases by enabling DevOps and database teams to implement DevOps best practices and accelerate time to market with a high level of confidence, minimal risk and maximum efficiency," said Yaniv Yehuda, CTO at DBmaestro.
For flexibility, DBmaestro now enables users to build from any environment to any environment as well as for different pipelines and projects. "In addition, customers can build a hot fix (just the delta) from one environment to another," Yehuda wrote in a blog post. "DBmaestro will find all these inconsistencies between the environments and allow to override it, roll it back, or merge it back to development."
The release also aims to provide better tracking with tags. Tags enable users to track tickets, their environment, and impact of objects and tickets. Yehuda explained tags also enable improved support and information of what was deployed and why, and offers more details, which can become useful for complying with specific regulations.
For multi-project implementations, the company now provides the ability to add relations between several pipelines. For instance, users can specify a development pipeline or a production pipeline.
"When it comes to package promotion and transfer between projects, you can move the package, or create a build. DBmaestro can use a promotion or transfer/command in order to move the packages between these projects. At the same time, you can take the drift from production and create a script in the release source. Versions can move from one environment to the other through the development-oriented pipeline, and then graduate to the production-oriented pipeline," Yehuda wrote.