So many Linux distributions, and only a year to figure out which ones will rise to the top. Since there are hundreds of Linux distros available for a wide variety of systems and developer preferences, Linux.com released its annual list detailing a few of them that are expected to get some traction in the Linux community. There are also a few others that developers should keep an eye on, as they are currently the top distros listed on DistroWatch.com, a website dedicated to monitoring the open-source operating system world.
Parrot Linux: Best distro for sysadmins

According to a report by Jack Wallen, a writer at Linux.com, he expects Parrot Linux to rise in popularity in 2017. This distro is based on Debian, and it offers penetration tools, cryptography tools, cloud and programming tools, and also productivity tools.
In Parrot Linux's recent DistroWatch distribution release, Parrot Security OS 3.3 contained a collection of utilities designed for penetration testing, computer forensics, reverse-engineering, hacking, privacy, and cryptography. The new Parrot 3.3 release also contains fixes for "minor but unpleasant bugs, and introduces many, many updates," according to DistroWatch.
Elementary OS: Best desktop distribution
Wallen included Elementary OS Loki in the list of top Linux distros, saying it will "do the impossible and usurp Linux Mint from the coveted 'best desktop distribution' for 2017." Elementary OS Loki arrived in September 2016, and it improved the kernel and introduced an elegant and user-friendly Linux desktop.
The Elementary desktop "looks and feels like that of OS X," wrote Wallen, which is why some developers say it appears to be too "Mac-like." However, some users have come to really like this, and thankfully, the Elementary design can be tweaked based on developer preference.
Snappy Ubuntu Core: Best Linux for IoT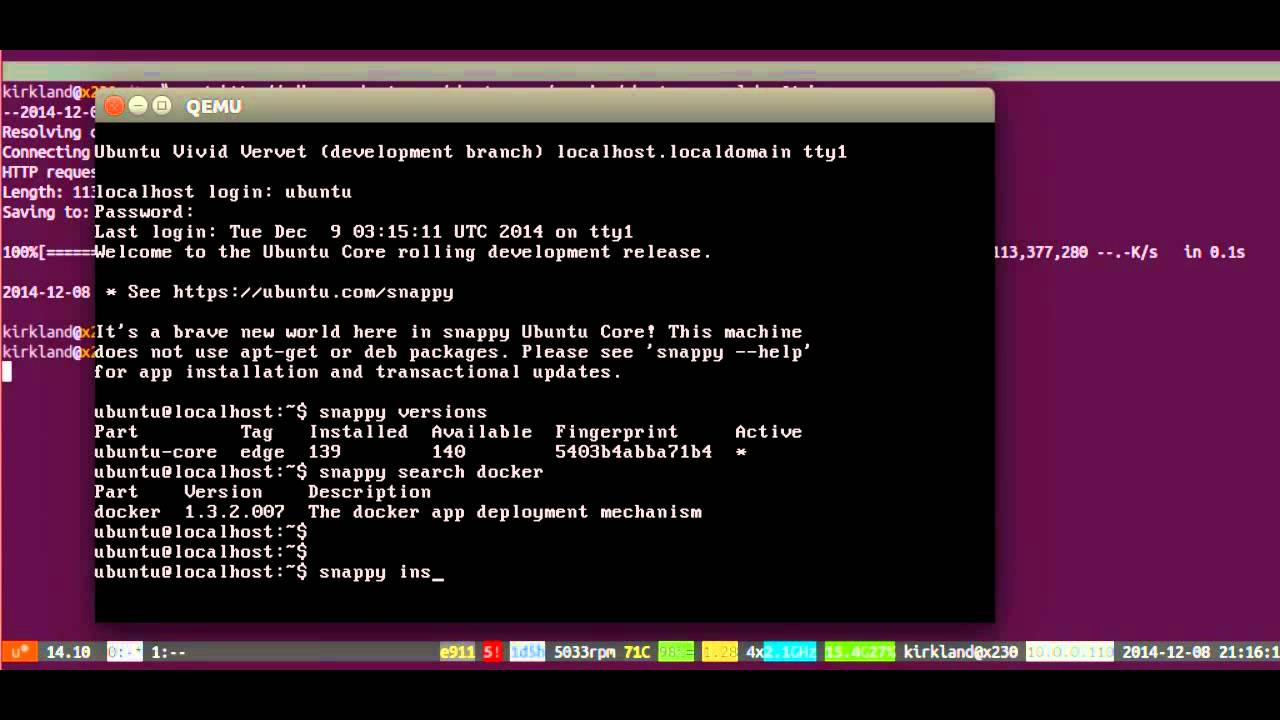 2017 is a year for all things digital and connected, and this is where Linux distributions can really stand out, according to Wallen, who listed Snappy Ubuntu Core as the Linux distro that will take over this year. Snappy Core is a good platform for IoT because it is an updated operating system designed for deployments on embedded and IoT devices, as well as for the cloud. Ubuntu Core runs on secure, upgradeable Linux app packages known as "snaps," which developers can package, release and distribute to their devices through the Ubuntu Store or their own private store.
SUSE: Best enterprise server distribution
Enterprises today look to open-source technologies to speed up innovation, security and system reliability, and according to Wallen, SUSE is trying to climb the enterprise ladder to make it as the "king of enterprise Linux." The latest version of SUSE Linux Enterprise helps teams run mission-critical workloads with maximum uptime, and its solution in general is designed for mixed IT environments.
However, Wallen wrote that Red Hat Enterprise Linux will continue to stay on top for the most wanted list for enterprise businesses, and by the end of 2017, don't be surprised if "SUSE further chips away at the current Red Hat market share."
Linux Mint: No. 1 Linux distribution on Distrowatch
Linux Mint is based on Ubuntu, and provides developers with browser plug-ins, media codecs, and support for Java and other components. While Wallen wrote that it's possible to see Elementary OS Loki make its way to the top of DistroWatch's list, currently Mint is at the top, as it is good for beginners and adds a custom desktop and menus, along with other unique configuration tools.
Manjaro Linux: No. 5 Linux distribution on Distrowatch
Manjaro Linux comes up as No. 5 on the Linux distribution list, and although it wasn't included in Wallen's list of distros for 2017, it's a fast, user-friendly operating system based on Arch Linux. It offers advanced users a minimalist Net edition and Xfce for the core desktop options. Community supported GNOME 3/Cinnamon and KDE flavors are available too, according to DistroWatch.