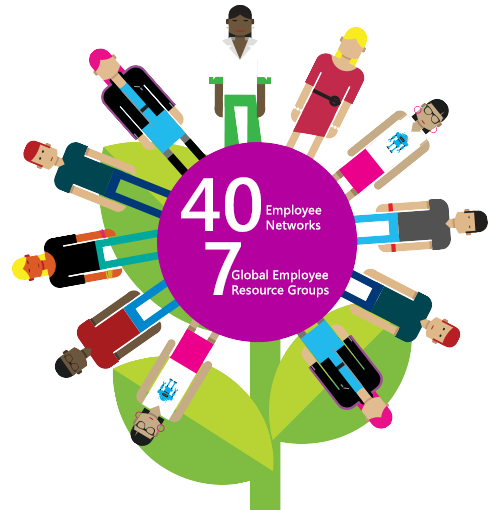 Microsoft has publicly released new diversity statistics, and according to the data the number of women in the workforce is up. Microsoft revealed women now make up 29% of the company's worldwide workforce, up from 24% last year.
"As our business evolves to focus more on end-to-end customer experiences, having a diverse employee base will better position Microsoft to anticipate, respond to and serve the needs of the changing marketplace," Lisa Brummel, executive vice president of human resources, wrote in an internal email obtained by ZDnet.
According to Brummel, the statistics are consistent with other technology companies such as Apple and Google, who both reported about 30% for female employees; but when it comes to women in the technology workforce, the statistics show lower numbers.  While the number of women in Microsoft's workforce is up overall, the number of women in technology amounts to 17.1%.
"Have we made progress? Yes, we certainly have, and I am proud of the progress we have made. But we can all agree that much work remains to be done to increase the diversity of our company and the tech industry," Brummel wrote.
Other statistics include 60.6% of Microsoft's US workforce is Caucasian, 28.9 is Asian, 5.1% is Hispanic or Latino, 3.5% are African American, 1.2% is multi-racial, 0.5% is American Indian and Alaska Native and 0.3% represents native Hawaiian and Pacific Islander.
Microsoft offers a community of Employee Resource Groups (ERG) and Employee Networks (EN) to help foster diversity and inclusion. In addition, the company has also launched a new diversity and inclusion website, which provides more information about its ERGs and ENs, and hosts the company's workforce demographics.
"This is just the beginning of the conversation. In the coming weeks, we will share more information about both new and ongoing strategic investments and partnerships to advance diversity and inclusion at Microsoft and in the tech industry," Brummel wrote.
More information is available here.