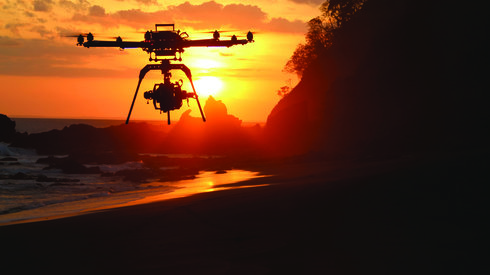 There is a new market opening up for developers to take advantage of: drones. These unmanned flying machines are quickly expanding from the realm of hobbyists and toys to commercial solutions.
"[Drones] are the next mobile," said Thomas Haun, vice president of strategy and globalization at PrecisionHawk, an aerial data solution provider. "Mobile has totally revolutionized how we work, how we live, how we hail a cab. [Drones] are a platform that will impact our daily lives, whether it is a UAV that follows you and takes video of you; gives a realtor the ability to show a whole new view of a home; or gives a farmer better understanding of what is happening in their field in real time."
(Related: The future of drones means drones combined with everything)
Drones are the next big thing in the software development industry, and developers should get into it now, according to Ray Askew, senior director of product management at Skyward, an information-management platform for aerial robotics. "This is a green field for developers both in terms of extending their mental capacity to solve problems, but also getting paid to develop new products that do new things," he said.
"How often do you get to invent a new industry?" his colleague, COO Mariah Scott, added.
Drones are already being implemented in agriculture, search and rescue, journalism, real estate, oil and gas, insurance, infrastructure surveying, photography, and videography industries, but it is up to developers to really take the drone industry off the ground.
"Designing good software, designing good test cases, being aware of validation when you are designing your software—that is what is going to make this stuff so successful," Askew said.
Where to start
Looking forward to 2016, Linux is going to be a big area for drone development. Chris Anderson, CEO of 3D Robotics, made a bold statement during his keynote at the International Drone Conference and Exposition (InterDrone) last month in Las Vegas, saying that any platforms not running Linux will be viewed as a toy.