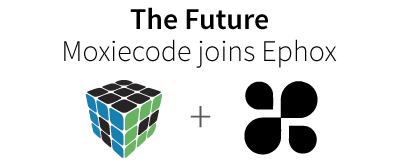 Online editing software company Ephox announced it is merging with Moxiecode, creator of the open-source TinyMCE JavaScript library for embedding word-processing capabilities within Web applications.
Ephox will absorb Moxiecode's suite of enterprise products, including TinyMCE Enterprise, the MoxieManager CMS file and image manager, and Plupload multi-runtime file uploader, which according to Moxiecode total more than 19,000 enterprise customers worldwide. The open-source TinyMCE community edition and SDK are embedded in thousands of Web applications including those built using Evernote, Joomla and WordPress.
(Related: Code School launches online JavaScript courses)
Ephox and Moxiecode have partnered on delivering TinyMCE enterprise offerings for more than five years. Ephox CEO Andrew Roberts said the merger makes sense from both a business and a technological standpoint.
"We saw tremendous value in the community [Moxiecode] had built around TinyMCE," he said. "Ephox's legacy technology was Java-based, so we knew we had to get into JavaScript. A few years ago we started investing in a next-generation HTML5-based editor known as Textbox.io. We are excited to bring its capabilities to the TinyMCE community in the future and bring the two technologies closer together."
According to Roberts, Ephox will continue growing the open-source community around TinyMCE while expanding features and support for TinyMCE Enterprise. Ephox also plans to launch a cloud solution around TinyMCE to spur more robust back-end server development of its feature set.
"Ephox has been creating online editors for 15 years, and the TinyMCE project has been going for 10 years thus far," said Roberts. "We believe that this merger ensures that TinyMCE will now get the resources and be able to take the 'long view.' We want it to be the best choice for online editing for at least another 15 years. I know there are very few Web technologies that operate on that timescale, but editing is a deep and complicated area."
Ephox is working to improve TinyMCE's open-source documentation and plans to release a new version in the coming months. The TinyMCE repository is available on GitHub.