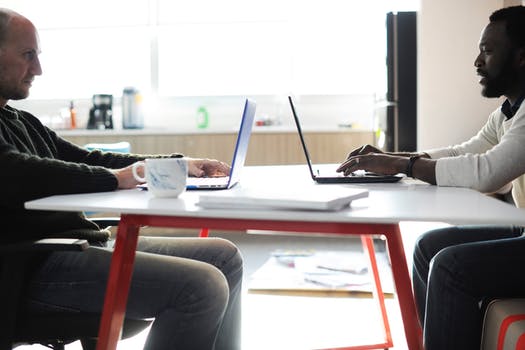 Software developers are about to discover a new, unified brand message across the GrapeCity Developer Solutions product family, which includes ComponentOne, ActiveReports, Spread, and Wijmo.
A company-wide strategy to refine branding includes a new website design, product marks and brand guide, and new releases of all products, said Joseph Lininger, Head of Global Marketing for GrapeCity, Inc. Launching this month, the new English language website is the centerpiece for the brand campaign and provides a single resource for all four product lines. A new Japanese language site is planned for early 2018, with Chinese and Korean language sites in the works for shortly thereafter.
The company also plans to enhance its consumer messaging across all channels to better illustrate the brand's focus on supporting developers. Core product features will remain unchanged as industry-leading component lines, but will receive ongoing upgrades and enhancements, and in the coming months customers will experience a more unified look and feel to component UIs, samples, demos and documentation.
GrapeCity, the largest maker of Windows component software in the world, talked extensively with industry leaders and software developers while planning its brand strategy. The company's global business units stand solidly behind the new approach, according to Lininger.
"Our message is that GrapeCity makes software tools that empower enterprise software developers to achieve more," said Lininger. "We build, support, and maintain the most powerful, easily extensible and reliable developer solutions available. Our tools give developers the ability to move complex data into meaningful information. We focus on supporting our customers by delivering the best customer service."
The product lineup encompasses UI controls and business solutions for web, desktop, and mobile devices. Members of the family include Spread spreadsheet solutions; ActiveReports Developer and ActiveReports Server reporting solutions; and ComponentOne Studio, ComponentOne Studio for Xamarin, and Wijmo Enterprise, UI control lines for .NET, Xamarin, and JavaScript, respectively.
It's likely that many consumers are unaware of GrapeCity's deep history in software development. GrapeCity has its roots in a company named Bunka Orient Corp., founded by Paul Broman, an American emigrant who played a founding role in establishing two English language schools in Japan.
When personal computers grew in popularity during the 1980s, Broman began developing educational software to streamline operation of the schools. Since no tools were available to suit the needs of the Japanese market, the company partnered with third-party software vendors to create its own solutions, and eventually acquired three U.S.-based partners.
The company was renamed GrapeCity in 2002. GrapeCity acquired Data Dynamics, Inc. in 2008, Far Point Technologies, Ltd. in 2009, and ComponentOne, LLC in 2012.
"After a series of acquisitions, there comes a time to take a step back and look at branding and messaging," Lininger contended. "Branding is very important, because it's our promise to customers that all of our products provide speed, flexibility, and top support."
The toolsets are targeted at distinct product niches, Lininger said. Data Dynamics, Ltd., the originator of ActiveReports, originally produced tools for the Visual Studio environment and can now be used to design reports with both Visual Studio-integrated and standalone designers. ActiveReports Server is a scalable report server that provides load balancing, multi-tenancy, scheduling and batch printing for hosting, running, and scheduling enterprise reporting solutions.
FarPoint Technologies, Inc., another acquisition, originated Spread, a full spreadsheet solution that includes advanced grids, dashboards, data visualization, and form input for desktop and web-based applications.
ComponentOne was formed in the year 2000 through the merger of Apex Software and VideoSoft. ComponentOne Studio, the flagship product in the ComponentOne line, is a .NET toolkit for Visual Studio supporting all major platforms including Windows Forms, WPF and ASP.NET. It's targeted at allowing developers to deliver complete business apps with .NET data grids, reports, and charts.
The new ComponentOne Studio for Xamarin supplies cross-platform mobile UI controls for displaying, editing, and visualizing data with charts, grids, gauges, calendars, and built-in animation. The product provides complete support for both Xamarin Designer and iOS Storyboard.   
Wijmo Enterprise provides a complete set of mobile-first JavaScript controls with full support for Angular, AngularJS, React, and VueJS frameworks.
Globally, GrapeCity has major offices in the U.S., Japan, China, Korea and India.