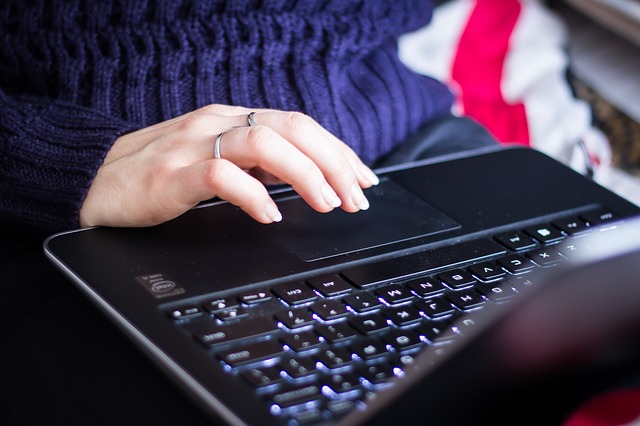 We asked leading low-code solution providers to tell us how their solutions can help set companies up for digital transformation success.
Geoff Perlman, CEO of Xojo
Xojo's biggest strength is making app development accessible to citizen developers; those who don't have "developer" or "programmer" in their job title. This makes it possible for the very people who know their jobs the best to identify the areas where automation can provide productivity gains. In some cases it will be automating an internal business process to not only get it done more quickly but also more reliably and consistently. In other cases, it might be customer-facing. For example, a process that was normally done by phone only during business hours can be automated via a web or mobile application, allowing the customer to complete it at their own convenience.
Many traditional software development tools have very long learning curves which make them impractical for citizen developers. They require learning far too many details about each platform. Xojo abstracts away these details allowing the user to focus on what makes their application unique. It also provides a unified set of commands for nearly all the common operations (printing a document, saving to a file, sending data over a network, drawing graphics, etc.) so that once you've built an app for one type of target, you've already learned nearly everything you need to create apps for other types.
Being able to build applications for Linux, macOS, Windows, the Web, Raspberry Pi, iOS (and coming in 2018 – Android), all from a single development tool and language is a huge win for anyone transforming their business processes to the digital world.
Dan Juengst, principal technology evangelist at OutSystems
The OutSystems low-code, rapid application development platform is a key ingredient that drives many organization's digital transformation strategies. OutSystems combines a full-stack visual development environment with a full-lifecycle application management platform. It allows enterprises to rapidly build and run the enterprise-grade mobile and web apps that are the foundation of a digital transformation.
OutSystems helps organizations rapidly innovate. They can experiment with low risk, thanks to the platform's development speed and low cost of app change. Organizations can quickly develop and deploy new digital business solutions and scale to support growth. Whether digitizing legacy paper processes, optimizing back-office systems, or creating innovative new systems of engagement, the ability to rapidly deliver new software becomes critical.
With OutSystems, organizations can deliver apps 5x faster than traditional development. And these applications are robust, enterprise-grade apps that integrate with existing data sources and legacy systems. OutSystems also allows integration with almost any existing system through prebuilt connectors and open extensibility. Applications built with OutSystems are scalable and secure – a requirement for today's modern enterprise. Built-in DevOps and change and dependency management tooling round out the features, making sure that IT organizations won't hit any walls.
Digital transformation requires buy-in from all parts of the organization. With OutSystems as the underlying application platform, the business can be confident that transformation to the digital business world will be fast and low-risk.
Steve Wood, VP and GM Dell Boomi Low Code Platform
Dell Boomi pioneered low-code integration when we introduced the world's first cloud-native integration platform as a service (iPaaS) in 2007. Even a decade ago, we understood the challenges organizations were facing with traditional integration tools.
This is why today businesses around the globe are turning to Boomi's low-code environment to eliminate traditional development obstacles and accelerate digital transformation.
Organizations need to be far more agile in how they integrate their applications and data to drive digital transformation. The volume and diversity of integrations necessary for running a digital business are growing exponentially.
Social, mobile, analytics, big data, IoT and AI technologies all require integration into core business systems. And integration is fundamental for any organization that wants to modernize its legacy systems and move to the cloud.
But the traditional approaches of hand-coding integrations and managing middleware have become a major obstacle to digital transformation.
Rather than holding on to these slow and cumbersome approaches, it's time for DevOps and their organizations to embrace the low-code revolution for developing and managing integrations.
With Boomi, there is a clear way forward for companies that want to embrace digital transformation.
Boomi provides businesses a common, easily understood interface that requires no specialized expertise in a particular programming language. This makes building and maintaining integrations far easier and faster.
And Boomi provides core integration with API, MDM, EDI and workflow management, all combined in a unified environment.
With Boomi's low-code iPaaS, organizations can dramatically improve productivity and deliver integrations at the speed of business.
Dave Landa, CEO of Kintone
Kintone sets up organizations for digital transformation success by enabling IT to empower businesspeople to build what they need to manage their business best while maintaining the governance IT needs.
Kintone's hyper-agile high productivity low-code application build and deploy platform makes teamwork better. Over 7,500 companies worldwide have built and run over 340,000 custom applications on Kintone's cloud and are adding over 880 new applications daily.
Tools to quickly build database applications like a free application template library, 1-click spreadsheet conversion, and duplication features enhance clients' productivity. While core functions like access controls, process management, notifications, analytics, and auditing provide the agility, transparency and controls necessary for mission critical solutions. All easy enough for non-coders to build.
Pre-built plug-ins and add-ons, webhooks, APIs customizations and integrations, and connection to integration hub Zapier make Kintone flexible, extensible and powerful.
Diverse industries such as retail, technology, manufacturing, government, healthcare, education, professional services and NPOs have deployed management applications like project, client, HR, asset and inventory, storefront, and financial making their teams more efficient and transparent.
Collaboration is one of Kintone's 3 Core Pillars and is built into the DNA of the platform. Kintone, based in San Francisco, is part of Cybozu Inc., a Tokyo-based public company and the #1 provider of collaboration software to the Japanese market for the past 9 years. For example, Kintone provides Spaces for teams, groups and departments to manage their projects, apps and work within and instant mobile access via IOS and Android apps with push notifications.