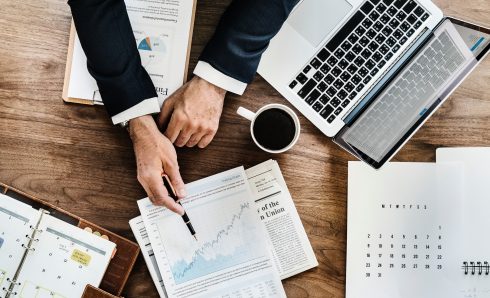 Prior to the digital age, businesses tended to define themselves according to their products or services. However, digital technology has fundamentally altered buyer expectations and habits in both the B2B and B2C sectors. Survival in the modern marketplace necessitates viewing customers, rather than the product or service, as the center of the enterprise, and embracing digital transformation to meet customer demands. Most organizations realize this: 83 percent of respondents to Forrester's Q1 2018 Digital Process Automation Survey stated that they were going to expand the use of process improvement methodologies for customer journey-mapping within the next 24 months.
Organizations must develop five to 10 times more applications than they did in the past. Meanwhile, there is a severe shortage of qualified software developers to meet the insatiable demand for apps. A survey by CapGemini and LinkedIn found that 54 percent of global organizations have been impacted by the IT skills shortage and forced to alter their digital transformation plans.
Everyone agrees that to cope with this problem, organizations need to "future-proof" their digital transformation efforts by abandoning traditional development processes – which result in hard-to-maintain legacy code that does not scale – and find a more sustainable way to develop applications. Low-code development platforms were created to address this need. These platforms allow non-programmers who have strong general computer skills to quickly and easily develop and deploy applications using drag-and-drop modules, without having to write a single line of code. This greatly reduces the need for skilled software developers and allows companies to develop and implement applications much more quickly.
However, sustainable, "future-proof" digital transformation isn't just about implementing certain technologies; it alters the way in which organizations conduct business and helps support the organization's strategy. Following are four requirements for a sustainable digital transformation.
Do not focus solely on "fast and easy" application development.
Arguably, the biggest myth of sustainable digital transformation is that it's all about "fast and easy" application development; this is why "fast and easy" is a major selling point for many low-code software platforms. Future-proof digital transformation isn't just about "fast and easy" app development. It is more about creating sustainable apps that improve and automate processes, easily scale across the enterprise, and can adapt to tomorrow's technological and business needs.
Do not think that a low-code platform alone is enough.
Nearly two-thirds of respondents to the Forrester Q1 2018 Digital Process Automation Survey stated that process was a critical part of their business strategy, underpinning initiatives such as digital transformation and improved customer experiences. DPA is fundamental to ensuring that back-end processes align to support the on-demand, personalized customer experience modern buyers demand.
Do not think that a sophisticated business process management system (BPMS) alone is enough.
Most software vendors, including many low-code vendors, default to the "fast and easy" myth; they describe the biggest challenge of digital transformation as the ability to create more business apps faster and easier. However, in a customer-centric digital transformation paradigm, processes are the key to creating a predictable, consistent, and continuously improvable customer experience. Thus, the ability to create more and better processes is critical success to sustainable digital transformation. Sophisticated BPMS solutions are too complex and too costly to quickly the create hundreds, even thousands of mission-critical processes that organizations need.
In customer-centric digital transformation, back-end "customer journey-mapping" processes are just as mission-critical as traditional back-office core processes (as well as front-end design), and they demand robustness and scalability. Organizations often use sophisticated BPM solutions to create their back-end business processes, with the key objective to optimize them for efficiency (e.g., Six Sigma/lean principles). They assume that their BPM solution can be used for customer journey-mapping processes as well. However, there are two problems with this:
The number of back-end businesses processes required ranges from single digits to a few dozen. Customer journey mapping processes will number in the hundreds to thousands.
The "end-to-end" nature of back-end business processes typically span different internal LOB systems and internal functional areas. In contrast, the "end-to-end" nature of the customer journey-mapping processes must work anywhere where customers might be; in addition to internal systems, these processes will also interact with external channels such as mobile and cloud services, IoT devices, and AI-enabled services.
Due to the rapid evolution of technology, future-proofing is critical to the customer journey-mapping processes that support sustainable digital transformation. These processes must be dynamic at runtime (or hyper-agile) to deal with exceptions and seamlessly bridge today's demanding digital customers from their current experience to a new experience.
Jesse Shiah is CEO and co-founder of AgilePoint, a software development firm with a platform for building digital, automation apps quickly and easily while ensuring future-proof simplicity.