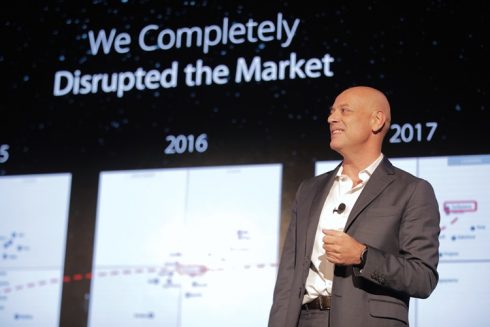 OutSystems released version 11 of its low-code platform, an update which the company says has a major focus on bypassing "legacy system gridlock" and bringing monoliths in-line with modern microservices architecture and Agile. The solution was announced at the NextStep conference today in Boston.
"Traditional options for dealing with legacy debt and gridlock include open-heart surgery on packaged applications or embarking on multi-year custom development projects that add layers of complexity to the codebase," the company wrote in the announcement. "Both options are slow, expensive, and high-risk, and they force IT leaders to make tradeoffs between control, speed, and simplicity." Accoridng to OutSystems CEO and founder Paul Rosado, the release aims to tackle just these sorts of situations.
OutSystems has expanded its platform's security; build analysis; monitoring; continuous delivery; and container management, which supports Amazon, ECS, Azure Container Service, Pivot PAS and on-premises Docker container environments, capabilities. The company also fully redesigned the UI of its platform, which is fully customizable by the user.
"The legacy gridlock problem is huge," Rosado said. "Seventy percent of IT budgets are spent maintaining large portfolios of legacy apps, including aging systems and brittle, over-customized ERP and CRM systems. This massive technical debt is a roadblock to business innovation, and it opens the door to disruption by more agile competitors."