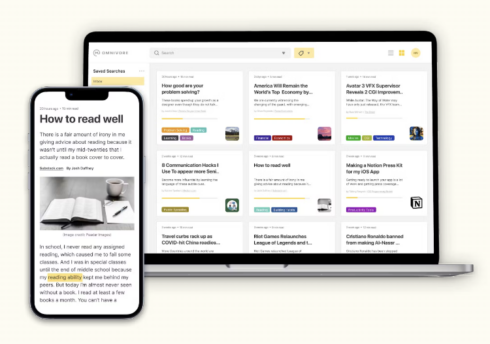 The Omnivore open-source project enables users to save articles, newsletters, and documents for later reading in a distraction-free environment. Users can also make notes and highlights, and customize their reading list while syncing it across all devices. 
Users can streamline their newsletters by sending them directly to their Omnivore library, consolidating them in one place. This allows for uninterrupted, distraction-free reading at a time of their choosing, and reduces email interruptions.
Users can also keep their reading organized and easily accessible with labels, filters, rules, and a comprehensive text search.
Additional features include highlights and notes, syncing with popular Personal Knowledge Management systems including Logseq and Obsidian, the ability to listen to reading with text-to-speech, and more. 
"Reading is a lifetime activity, and you shouldn't have to worry you'll lose your library after you've spent years building it. Our open-source platform ensures your reading won't be held prisoner in a proprietary system," the creators of the project wrote on its website.