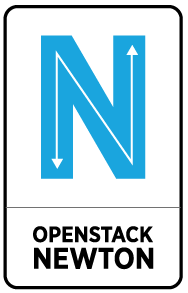 OpenStack is getting better resiliency, scalability and user experience in the 14th version of its open-source software solution for building clouds. The latest release, known as Newton, features new capabilities, better cluster management and networking, and enhanced developer experiences.
"The OpenStack community is focused on making clouds work better for users," said Jonathan Bryce, executive director of the OpenStack Foundation. "This is clearly evident in the Newton release, which tackles users' biggest needs, giving cloud operators and app developers greater security, resiliency and choice. The new features and enhancements in Newton underscore the power of OpenStack: It handles more workloads in more ways across more industries worldwide. OpenStack is a cloud platform that ties everything together: compute, network, storage, and innovative cloud technologies."
(Related: Open Container Initiative announces new tools)
For user experience, the release aims to improve OpenStack's setup, operation and automation in order to help users work with containers, virtual machines, and bare metal. Magnum has been updated to feature provisioning support for container orchestration tools like Kubernetes, Mesos and Swarm. In addition, Magnum now features an operator-centric install guide, support for pluggable drives, Kubernetes cluster support, and asynchronous cluster creation.
Another feature of this release includes the Ironic bare metal provisioning service. In Newton, Ironic is getting multi-tenant networking and improved integration with Kubernetes, Magnum and Nova.
Kuryr, a container networking project, has been updated to integrate better with Magnum and Neutron, and to provide Neutron networking capabilities in containers.
Other Newton features include mutable configuration settings through Nova, the ability to scale up or down across platforms, self-healing advancements, and security improvements.
The next release, Ocata, is expected to be available in February.
More information is available here.