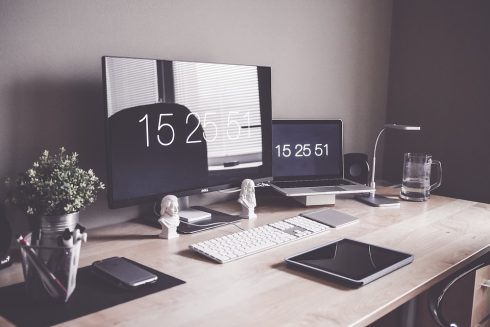 Freshly migrated from its self-managed services to GitLab, this week's highlighted open-source project is freedesktop.org (f.do), the umbrella project encompassing many open-source software packages for running Linux on desktop.
In development since 2000, fd.o is designed to provide developers of desktop Linux distributions easy-to-access packages for getting their desktop environment up and running quickly and completely.
freedesktop.org project administrator Daniel Stone described the project's goal in a Q&A with GitLab about the migration as "providing a database of available applications and preferred MIME type handlers, network device management, inter-process communication, a PDF renderer; in general, all the things we can do well in one place, to enable people who want to write desktop environments to focus on the thing that matters to them: building the actual desktop!"
The project includes many software packages that you might recognize — the X.org graphics library, the LibreOffice suite, the NetworkManager WiFi driver and more. You can find f.do partner projects supplying the backbone for many of the most popular desktop Linux distributions, Stone explained, including Ubuntu, Arch, Debian and Fedora. With the hosting migration, Stone says f.do will be able to provide services to these partners that it previously couldn't, including workflow, linked repository management, issue tracking, code review, CI pipelines, feedback, container repositories, wikis, and websites, as well as more effectively provide services it could.
"In terms of workflow, we simply can't provide some of our projects the workflow they want with this infrastructure," Stone said in the Q&A. "Over the years since we begun, the norm of software development has moved from throwing patches around via email, to fully distributed version control with integrated review and issue tracking, and so on. On paper we provide those services, but integration between them involves a lot of duct tape, and this shows to the users. We saw multiple projects either leave fd.o and move to alternate hosting platforms, or just not develop on our infrastructure to begin with, because we weren't offering anything like the same level of functionality and convenience as those services."
With this added functionality and convenience, Stone says that delivery and database updates will be much faster and easier for users and its community of an estimated 1,300 partnered developers, as well as for him and the other two volunteers that managed the community site.
"Running an open community site in 2018 is not a fun place to be: not just keeping on top of security vulnerabilities, but targeted break-in attempts and spam," Stone said. "A lot of our previous services aren't designed to deal with this kind of abuse. Having a single identity service on GitLab – which can link to external identity providers such as Google and GitLab.com, and make use of two-factor authentication – is a huge leap forward for us."