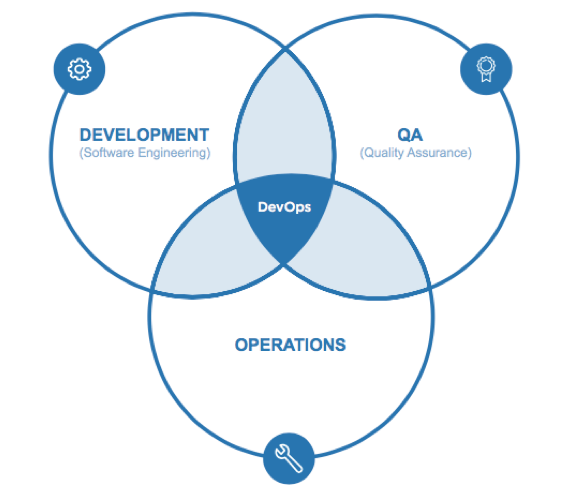 The role of DevOps and its effect on culture and collaboration is evident. Now there is more evidence that the rise of data and DevOps is making enterprise cloud services more attractive to IT leaders, and a new survey from Intel Data Center Manager (DCM) highlighted some of these infrastructure changes and what challenges data center operators and businesses need to cope with.
As a way to test the pulse of the industry, Intel DCM conducted its "State of the Enterprise" survey to see the infrastructure changes, the evolution of tooling, and what choices companies need to consider to make infrastructure smarter and help them better run their operations.
A major finding from the survey is that enterprise cloud services are more in demand than they were before. In fact, more than half (51%) of companies now use infrastructure-as-a-service (IaaS), according to a poll of 200 IT managers, system engineers and DevOps workers.
(Related: HashiCorp raises money, releases DevOps tool chain)
Out of all services, IaaS is the most popular, according to the survey. There is continued IT interest in the growth of IaaS, but there still 65% of system engineers that say they use platform-as-a-service.
According to general manager of Intel's DCM, Jeff Klaus, it is important to acknowledge that IaaS is growing and the ability to get data from the infrastructure is important to these cloud companies and to enterprises. The industry should understand that IaaS is more popular, but the challenge is finding the monetary means to use it and determining what the commoditization of these services really is. Determining this will help the company become profitable and keep it moving forward, he said.
The role of DevOps is playing a part in infrastructure adoption, according to the survey, according to Klaus. Companies need to understand workload management, provide the best tools to balance this workload, and understand the infrastructure so they can determine the best location for workloads from an "efficiency standpoint," he said.
Intel broke down the average time per week individuals spent using monitoring or evaluating tools, and the company found that people spend at least 10.1 hours tuning the infrastructure, about nine hours for remediation analysis, and about five and a half hours using cloud application performance-management tools.
This time is spent on these solutions because DevOps requires more time to run and support their environment, which shows that their tools don't scale the way they need to, according to the survey.
These tools continue to evolve, however, but open-source and commercial tools are still used together. For the survey, Intel focused on cloud stacks and what attracted individuals more with these solutions.
"We were more interested in the cloud stacks and where the adoption was going there, because we hear on the street that the implementation of this is not simple it's not straightforward," said Klaus. "You can't take an off the shelf OpenStack set of modules and just plug it into your organization; there's a lot of customization that is required."
IT leaders still face a few challenges, and it doesn't have to do with the tooling or cloud stacks. According to Klaus, one of the major challenges IT leaders face today is communicating internally. It can be difficult trying to understand another person, like the COO, their competency areas, and where they might be challenged for metrics.
"I think groups have evolved to provide more illustrative reporting to be able to take [control of] the IT functions," said Klaus. "I think that's the area where there is the most opportunity."
For this report, Intel surveyed 204 IT managers, directors, software engineers, and people involved in DevOps transformations. The full survey can be found here.