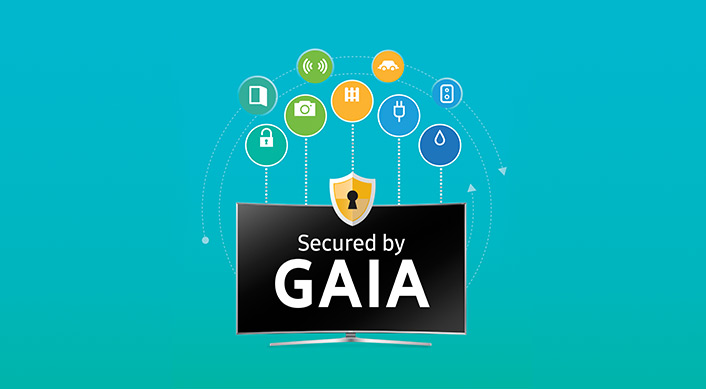 Samsung Electronics has a Smart TV solution designed to deter hackers from getting into its new Tizen TVs.
Today, Samsung announced that the entire 2016 line of Tizen-based Smart TVs will include a comprehensive three-layer security solution called GAIA. The service will give consumers protection across all areas of the Smart TV ecosystem, which includes services, hardware and software.
GAIA protects consumers' personal data with the three zones. The first zone, designed to protect core service operations, can only be accessed by a passcode, which is used to safeguard consumers' personal information like credit cards and passwords.
(Related: Researchers tackle security tools)
"Protecting consumers' personal information is of the utmost importance to Samsung, both in terms of the company's values and what's needed for the continued growth and success of the IoT ecosystem," said Hyun Suk Kim, president of the Visual Display Business at Samsung.
GAIA encrypts data transmitted between the TV and IoT service servers. Its anti-malware system is designed to detect and block unauthorized programs that may be used for hacking, or making any changes to the Smart TV.
The Tizen OS is divided into two parts: one for security and one for the rest of its functions. Data for each space is secured separately, and a public key for verifying personal information is included in the hardware.