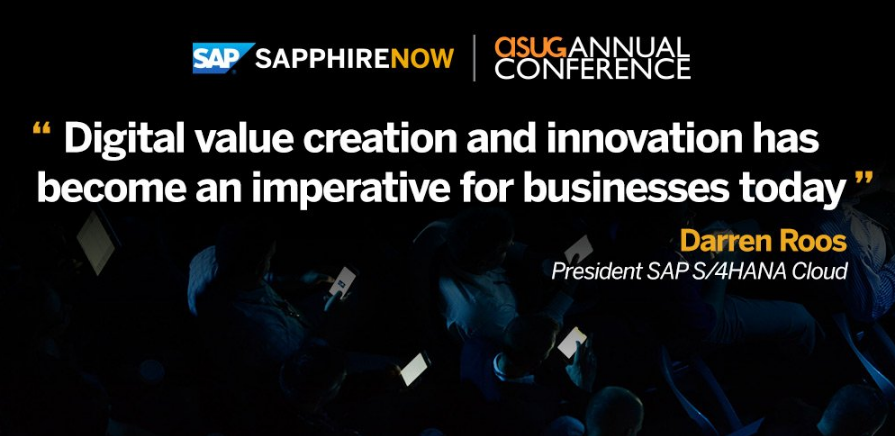 This week, SAP unveiled several new initiatives to give its customers more transparency and product guidance. At its SAPPHIRE NOW conference in Orlando, SAP announced that it expanded its Google partnership, it's boosting its cloud platform offerings, and it's giving customers new software capabilities.
Part of SAP's announcements today included its expansion of its SAP Leonardo system, which brings together software capabilities in machine learning, the Internet of Things, Big Data, analytics and blockchain on SAP Cloud Platform.
According to the company, SAP is integrating SAP Leonardo capabilities with its existing applications so developers and partners can go on to build their own custom applications. The new developments across SAP Leonardo include the SAP Leonardo Machine Learning Foundation, which is a set of machine learning applications for corporate functions.
In order to build an ecosystem for SAP Leonardo, SAP announced a new collaboration with Deloitte, with new offerings that include digital and intelligent solutions for finance, supply chain and software-as-a-service for industries. SAP also released its SAP Cloud Platform Blockchain service so customers can build application extensions and new solutions by using distributed ledger technology, said the company.
SAP's and Google partnership now includes additional certification of SAP technology and applications on Google Cloud Platform (GCP). This partnership certified the SAP NetWeaver technology platform on GCP, which lets organizations run SAP S /4HANA and the SAP Business Warehouse application on GCP.
Google Cloud and SAP are also inviting members of the SAP and Google Cloud partner ecosystem to register for the new Intelligent App Challenge, which asks partners to demonstrate ways they use SAP HANA, express edition, on GCP, and how they are using the platforms to build intelligent applications. The competition is open for app submissions starting June 5 through August 1, 2017.
In addition to SAP's partnership with GCP, Microsoft also announced several new advancements for SAP workloads. According to a blog post by Jason Zander, CVP of the Microsoft Azure team, Microsoft is introducing M-Series virtual machines powered by Intel Xeon processor E7-8890 v3. This allows customers to "quickly spin up a new virtual machine to test a new business process scenario and turn it off when the testing is done to avoid incurring additional costs," writes Zander.
Another announcement from Microsoft includes its SAP HANA on Azure Large Instance SKUs, powered by Intel Xeon processor E7-8890 v4 from 4TB to 20TB memory. And, there is now support for SAP HANA Large Instances for up to 60TB memory for future use in applications like SAP BW, and SAP BW/4HANA.