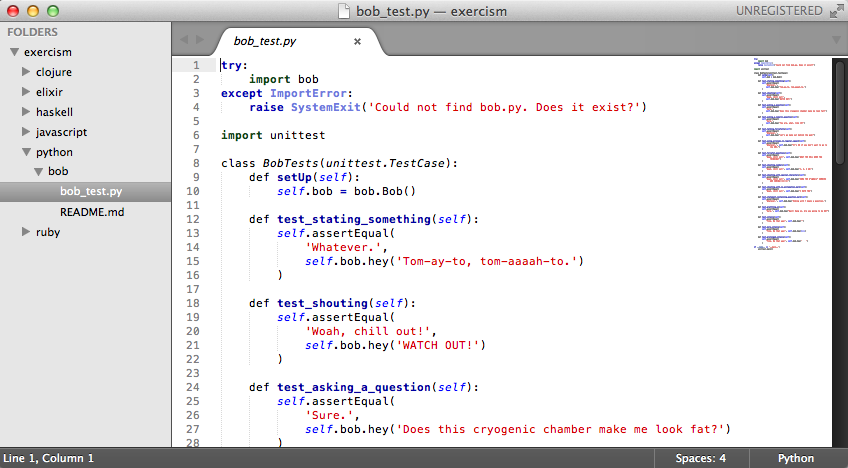 Exercism looks to crowd-source mentorship
Exercism, an experimental mentorship program that looks to help software developers with coding, opened its doors recently. It will provide users with a daily programming exercise in different languages. Once developers finish the exercise, they can upload it to the site and get feedback from other developers around the world.
"The code is only the beginning. It is a conversation starter," said Exercism's website. "The fun begins when you discuss, with your peers, nuances and variety in perspectives about the problem the code is intended to solve. What do you like? What do they dislike? What were the 'tough choices' you had to make? What are the trade-offs? How can the code be improved?"
Exercises will be available in Clojure, CoffeeScript, C#, C++, Elixir, F#, Go, Haskell, JavaScript, Lua, Objective-C, OCaml, Perl 5, Python, Ruby, Scala and Swift. The program is working on adding Common Lisp, Erlang, Java, PHP and Rust.
Adobe acquires mobile SDK developer Aviary
Adobe announced it has acquired mobile SDK provider Aviary to enhance the Adobe Creative Cloud and currently under development Creative SDK.
The Adobe Creative SDK is a software library for building third-party apps connected to Adobe APIs and the Adobe Creative Cloud, and the Aviary acquisition enhances integration for thousands of developers already using the Aviary SDK for photo-editing apps across mobile platforms. The deal affords Adobe access to Aviary's developer ecosystem, giving developers the ability to browse files stored in Creative Cloud; the ability to use Photoshop CC to extract elements from PSD files; Adobe's "Touch Slide" software for straight-line drawing; and cloud image-editing services like Content-Aware Fill and Upright.
Terms of the deal were not disclosed, but the Adobe Creative SDK is currently in testing, with a beta launch planned in the coming months.
More information can be found on Aviary's blog.
UPS expands 3D printing services
UPS will be expanding its 3D printing services for small business customers to nearly 100 additional locations nationwide. UPS currently uses the Stratasys uPrint SE Plus printer to produce complex engineering parts, prototypes and other one-of-a-kind objects.
"There are significant differences between home 3D printers and professional 3D printers," said Daniel Remba, small business technology leader at The UPS Store. "Many of the challenging and time-consuming steps used to prepare a simpler printer are fully automated on the uPrint SE Plus, leading to added precision and reliability, higher print quality and a success rate that is unmatched by a home printer."
To kick off the expansion, UPS is designating this week, Sept. 22-26, as its first annual 3D print week, and there will be a Twitter chat titled "How 3D print can help your small business" tonight from 7 p.m. to 8 p.m. EST.