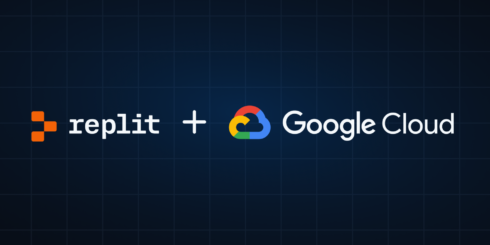 Replit announced a partnership with Google Cloud to provide cloud infrastructure and services to Replit users.
Standalone chat LLMs don't have a project's context and can't be used to their full potential until they're brought into an IDE, according to the Replit team in a blog post. The new partnership with Google Cloud aims to solve this. 
Replit is a popular online coding platform that allows users to write and run code in various programming languages, collaborate with others, and host their projects on the platform. 
While Google Cloud and Workspace developers will get access to Replit's collaborative coding platform, Replit will gain access to Google Cloud infrastructure, services, and foundation models via Ghostwriter, Replit's software development AI.
Using Ghostwriter, developers can create full websites in minutes without any coding experience. They can deploy and scale their applications with a few clicks and get Google Cloud's reliability, security, and other benefits.
They can also use the tool's fully conversational AI directly in the IDE, have instant debugging capabilities in real-time, and gain the ability to earn money on-platform – through Replit Bounties where they can complete software jobs for others. Replit's development environment is available on iOS and Android. 
"Generative AI can bring significant new capabilities to businesses and developers, including the ability to easily, safely, and scalably create new software applications and online experiences with little or no coding experience," said June Yang, the vice president of Cloud AI and Industry Solutions at Google Cloud. "Google Cloud infrastructure and foundation models in Vertex AI will power Replit's widely-adopted platform, delivering more performance and scalability to millions of developers around the world."