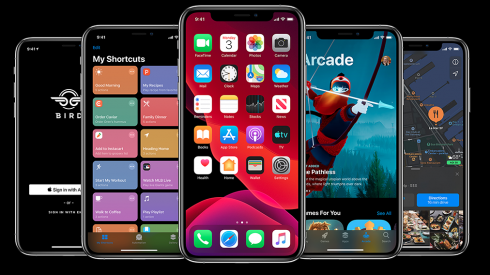 Apple announced that all apps will need to be updated or built to work with iOS 13 by April 2020. In addition, apps will be required to fit the all-screen designs of Apple's largest mobile devices and iPads. 
"Customers around the world will soon experience the incredible new features of iOS 13. Make sure your apps are faster, more responsive, and more engaging by taking advantage of Dark Mode and advances in ARKit 3, Core ML 3, and Siri. Update your apps and product pages, and submit today," the company wrote. 
Apple suggested building the apps using the XCode 11 GM seed rather than XCode 11, because the latter had experience lookup failures when the app ran on iOS 11 or earlier. The new XCode GM seed includes includes SDKs for iOS 13, iPadOS, watchOS, tvOS 12 and macOS Catalina. 
Before submitting apps for review, Apple explained developers should make sure they are making the most of the product pages with the app's name, icon, description, screenshots, previews and keywords.
"You can also take this opportunity to update your subtitle and promotional text, and choose to promote any new in-app purchases. If your app supports Dark Mode, consider including at least one screenshot that showcases what the experience looks like for users," Apple wrote.
The company also encouraged developers to utilize the latest advancements in ARKit 3, Core ML 3 and Siri when building the apps, and to use TestFlight to test apps on a device before submitting them for review. 
The details on how to update are available here.