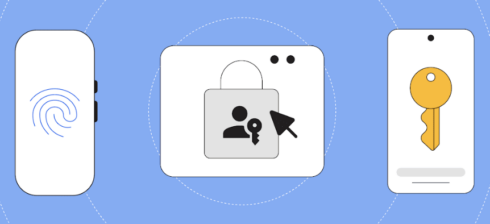 Google announced that Credential Manager will launch on November 1st, offering a more streamlined and secure authentication process for Android users.
It aims to simplify the login experience for users by addressing the challenges of password-based authentication, which can lead to security issues, Google explained. The system will support various sign-in methods, including passkeys and traditional passwords while unifying them in one interface. This change is expected to ease the burden on both users and developers by offering a more convenient and secure way to access apps and websites.
"Passkeys add an additional layer of security for WhatsApp users. Simplifying the way users can securely get into their account will help our users, which is why the Credential Manager API is so important," Nitin Gupta, head of engineering at WhatsApp.
Credential Manager simplifies the login process for users who often have different sign-in methods for the same account. It allows users to select their desired account and automatically chooses the most appropriate technology (such as a passkey, password, or federated identity) to sign in, eliminating the need for users to decide between password or passkey options.
For instance, if a user has both a personal account with a passkey and a family account with a password, Credential Manager will automatically apply the password for the family account and the passkey for the personal account, making the sign-in process more effortless and user-friendly.
According to Google, Android users value the operating system's customization options, and this extends to authentication. With Credential Manager, users can choose their preferred password manager, whether it's the one that comes with their device or a different one. This system is open to various credential providers and allows users to have multiple providers enabled simultaneously, offering flexibility in managing their authentication preferences.