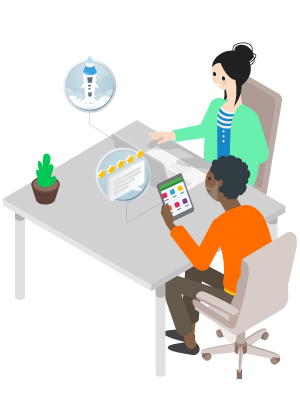 Google is offering Android developers free tools for succeeding on Google Play. The brand new e-learning platform, Google Play's Academy for App Success, will feature learning paths, interactive lessons, assessments and achievements.
"Whether you're looking to grow your audience, understand performance metrics, or increase revenue, Play Academy is here to help you understand the best practices and Play Console features to succeed on Google Play. We built Play Academy to fit into your busy schedule. Learn from your home or office computer, or take courses on-the-go with your mobile device," Dan Lavelle, head of learning operations for Google Play, wrote in a post.
PipelineDB 1.0.0 now available
Three years since its initial creation as a fork from PostgreSQL, PipelineDB 1.0.0 is now available. PipelineDB is an open-source PostgreSQL extension that aggregates large streams of time series data into summary data to provide real-time reporting of use cases. As such, it is most useful for cases that only require summary data, such as reporting dashboards, the team explained.
According to the team, PipelineDB 1.0.0 does not include any major changes since the initial 0.9.7 release. Changes in this release are that non-standard syntax has been removed, configuration parameters are now qualified by pipelinedb, and PostgreSQL pg_dump, pg_restore, and pg_upgrade tooling is used instead of PipelineDB variants.
University of Dundee and Mozilla announce OpenDoTT PhD program
The University of Dundee and Mozilla have announced a new PhD program called OpenDoTT (Open Design of Trusted Things). The program will train "technologists, designers, and researchers to create and advocate for connected products that are more open, secure, and trustworthy."
The program has received $1.7 million USD in funding from the EU's Horizon 2020 program. OpenDoTT will begin recruiting doctoral trainees at the end of this year and the first trainees will begin in July 2019.
Blue Vision Labs joins Lyft
AR company Blue Vision Labs is being acquired by ride-hailing service Lyft. Blue Vision Labs will be Lyft's first London office and it will become part of Lyft's Level 5 division building technology for its self-driving efforts.
To power its AR cloud, Blue Vision Labs created 3D maps that cover entire cities that are accurate down to the centimeter.
"We believe that gaining a detailed understanding of the world is the key requirement for achieving a safe and scalable self-driving platform. Specifically, this technology helps car know where they are, what is around them, and what should they do next at scale not possible with other technologies. We are very excited to be working with Lyft to contribute to their efforts in enabling the future of autonomous mobility," Blue Vision Labs wrote in a post.