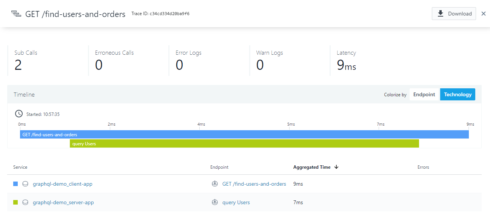 Application performance management (APM) provider Instana announced the extension of monitoring and tracing capabilities for microservice applications that use GraphQL.
Instana captures the GraphQL HTTP traffic and displays the executing query as plain text and then parses the actual GraphQL queries.
"Since application and microservice platform technology continues to evolve, it's critical for application management solutions to keep pace," said Chris Engelbert, developer advocate at Instana. "By monitoring and tracing GraphQL performance in addition to the application, Instana provides the exact data needed to optimize performance of GraphQL queries."
The full details of the extended capabilities are available here. 
Applitools adds functional and visual testing capabilities
Applitools announced that it expanded its offering to include intelligent functional and visual testing through Visual AI and Ultrafast Grid. 
According to the company, the additions provide faster test runs, improved detection of bugs, significant reduction in test authoring and maintenance time and effort, faster test results reviewing, elimination of false positives, and more than 50% reduction in the Total Cost of Ownership (TCO). 
Applitools also announced that it is now offering a licensing model that allows users to test their apps as often as needed and on however many environments and browsers they want, with unlimited users. 
CodeSignal launches coding assessment solution Certify
CodeSignal announced the launch of its new coding assessment solution Certify.
The release includes a focus on enterprise clients, Applicant Tracking System (ATS) integrations, automated virtual proctoring functionality to eliminate false positives and an API for sending and receiving certified assessments programmatically and single sign-on features. 
The traditional hiring process involves the screening of resumes by keywords, but that method cannot truly recognize the ability or potential of a candidate, and Certify is created to solve that problem for software engineers," said Tigran Sloyan, co-founder and CEO of CodeSignal.
MacOS Catalina is now available
MacOS 10.15 Catalina is available to today, featuring Apple Arcade on Mac, new entertainment apps, and a sidecar ability that is compatible with recent Mac and iPad models. 
It also carries over functionalities such as the existing iOS screen time feature and a Find My app to Mac. With the new Mac Catalyst, developers can create Mac app versions of iPad apps. 
Additional features include a revamped Photos app, updated Safari browser that uses Siri Suggestions to elevate frequently visited sites, the ability to block email from a specified sender, a new Gallery View in Notes and redesigned Reminders. 
The full list of features is available here.